In a new initiative for Ireland the Irish Glass Bottle Company is sponsoring Ireland's first bottle bank.
The first depot is situated in the car park of a Blanchardstown supermarket where Minister of State at the Department of the Environment, Mr. John O'Leary, officially launches the scheme on a pilot basis.
Each consignment of glass will be purchased by the Irish Glass Bottle Company from the community body running the scheme, thereby generating income for the local area. Other European countries have led the way in glass recycling benefiting both local communities and the manufacturers of glass.
An RTÉ News report broadcast on 29 November 1978. The reporter is Colm Connolly.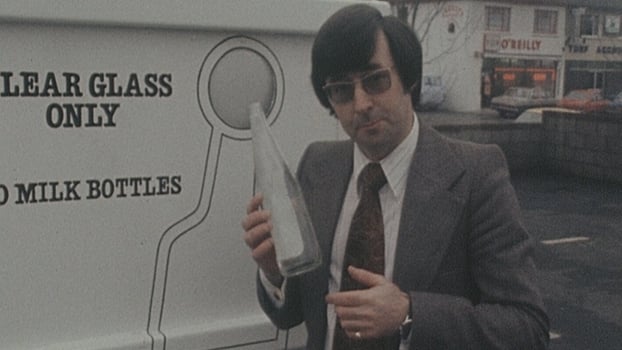 Reporter: Colm Connolly