A look at how people would help someone they suspected of being an alcoholic.
'The Lonely Disease Alcoholism' was a one-hour special on the subject of alcoholism in Ireland presented by Jim Sherwin and broadcast on 27 November 1967.
To coincide with the transmission of this programme, an article on the subject also appeared in the RTÉ Guide (24 November, 1967, Vol.4, No.48), which notes that Ireland has 70,000 alcoholics. The article discusses exactly what alcoholism is and what we can do about it.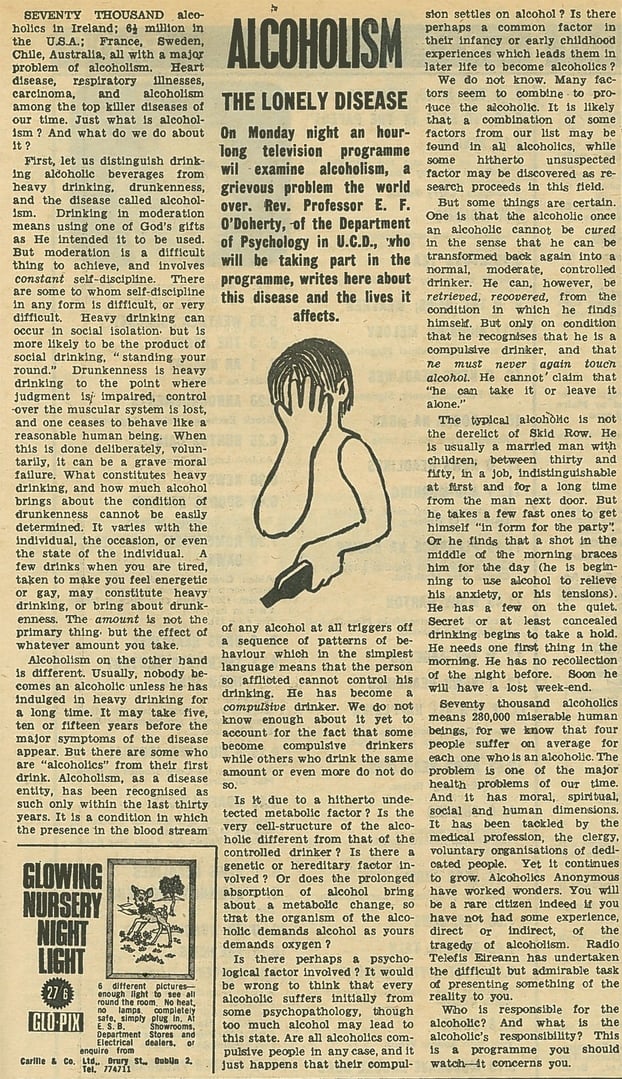 RTÉ Guide 24 November, 1967, Vol 4 No 48