Ireland's Pet Expo takes place in the RDS, Dublin this weekend on 16th and 17th November. As part of the Expo, dog owners are invited to bring along their pets in an effort to find the best trained dog.
In 1979 RTÉ News reported on the search for Ireland's cleverest pets. One competition entrant was Tina the dog from Clonskeagh in Dublin.

This RTÉ News report by Deirdre Purcell features a Clonskeagh man and his dog 'Tina', who performs various tricks. Tina is a well disciplined dog and is pictured here holding liver in her mouth without eating it. She also knows the difference between the Evening Herald and the Evening Press. Tina is described as "an Irish catholic dog" and prays on command.
Deirdre Purcell reports for RTÉ News on 30 March 1979.
For more information on the Pet Expo, visit www.petexpo.ie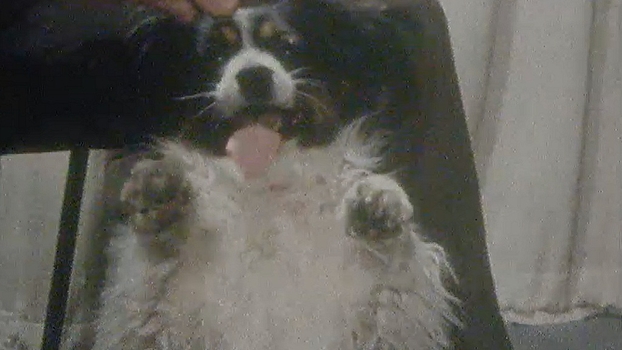 Tina, a good Irish catholic dog.