Matching designer knitwear now available for dogs and the owners in their lives.
A knitwear designer in Shannon County Clare is makes colourful matching outfits for dogs and their owners.
Fran, who makes the specially designed dog coats, says there's a great market for her knitwear in America.
American customers like to have their knitwear coordinated with their doggies knitwear.
This episode of 'Jo-Maxi' was broadcast on 21 February 1989. The presenter is Antoinette Dawson.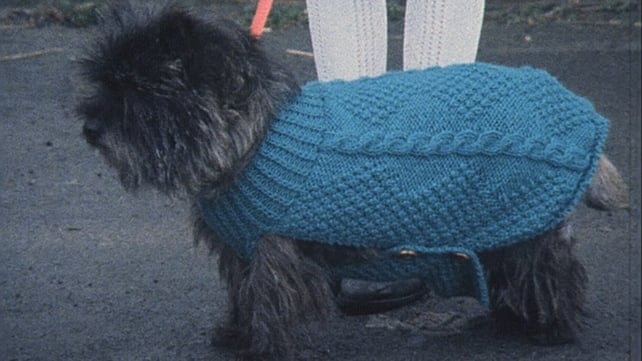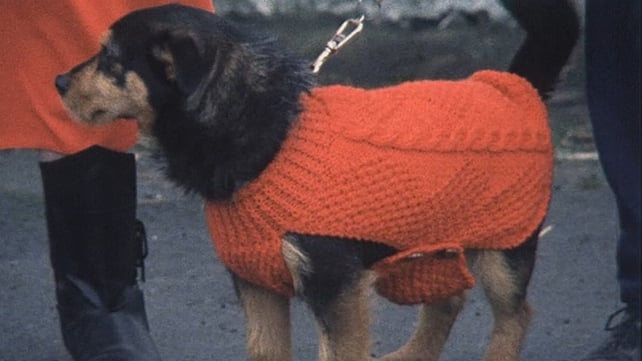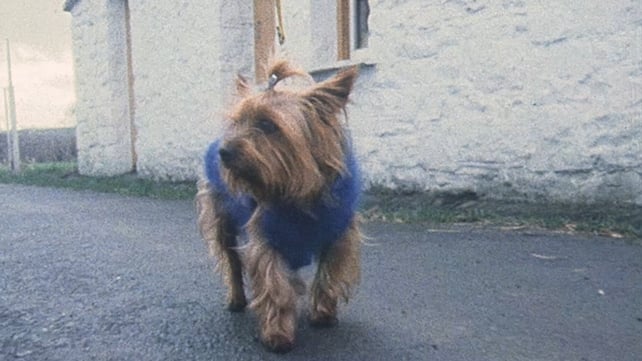 Dogs modelling ;the Shannon Knits