Cardinal Karol Wojtyla from Poland becomes Pope John Paul II
Kevin O'Kelly reports live from the formal announcement of the new pope from St. Peter's Square where a crowd of approximately 150,000 have gathered.
Pope John Paul II is the first non-Italian Pope since 1523. His selection as Pope is seen as a significant choice as he comes from communist Poland. He succeeded Pope John Paul I who had reigned as Pope for just 33 days. Pope John Paul II remained head of the Catholic Church until his death in 2005.
This report was broadcast live on 16 October 1978. The reporter is Kevin O'Kelly.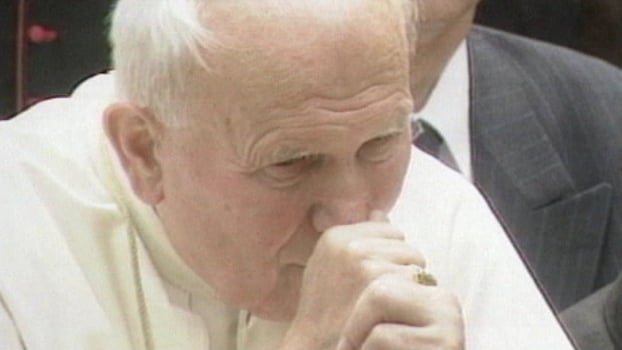 Pope John Paul II