Regarded as the oldest oyster festival in the world, visitors come from home and abroad to sample the oysters and compete in the World Oyster Opening Championship.
Guest of honour at the Galway International Oyster and Seafood Festival was Bob Hope. The entertainer sang 'Thanks for the Memories' in Galway's Eyre Square.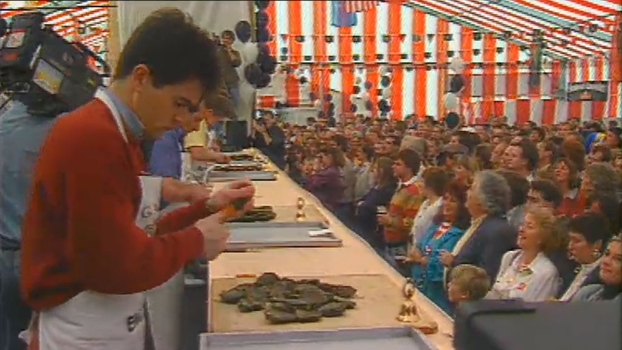 An RTÉ News report broadcast on 26 September 1993. The reporter is Jim Fahy.