From 1965 and a dramatisation exploring the long tradition of whiskey making in Ireland.
This drama titled 'A Hair of the Dog' was part of the RTÉ Television 'Discovery' series and was first broadcast on 27 December, 1965.
...through the eyes of actor Brendan Cauldwell, who for the occasion becomes an average man in a pub, looking through the delicate fumes of his glass and searching for answers to questions that move through his drinking mind.
(RTV Guide, 24 December, 1965, Vol.2, No.202, p.7)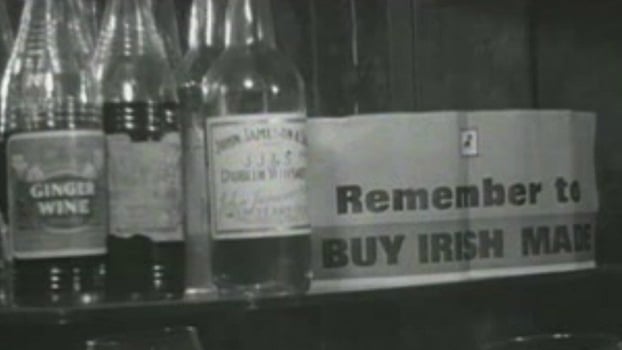 'Discovery' was a documentary series broadcast on RTÉ between 1964 and 1967. Discovery, which first aired on Tuesday, 14 January, 1964 touched on many aspects of Irish life with an occasional spotlight on events of particular interest.
Note: Part of the audio for this clip is missing.