Every year Killorglin holds the three-day Puck Fair, the oldest traditional fair in Ireland, and one of the oldest non-religious fairs in the world.
Each year a group of people go up into the mountains and catch a wild goat. This goat is brought back to the town and the Queen of Puck Fair, traditionally a young girl from the village crowns the goat 'King Puck'. The goat is then put into a small cage on a high stand in the middle of the town. From this moment on, once the fair has started, there is singing and dancing.
In this clip, people are shown arriving in Killorglin for the fair. Seán O'Shea is shown leaving his cottage to catch a wild goat to be crowned 'King Puck'. Dr. Seán Ó Suilleabhain gives details of the origins of the festival. Eileen Moriarty is 'Queen Puck' and is paraded through the town on the back of a truck in costume.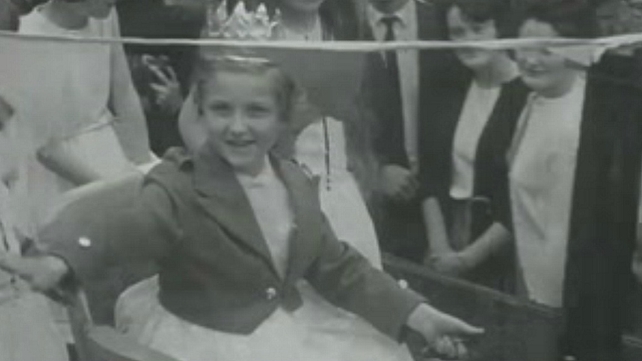 Eileen Moriarty, Queen of Puck Fair (1965)
Although there is no written evidence of when Puck Fair started, there are several legends about the fair. It is thought that the fair started in pre-Christian times as a celebration for a good harvest. The goat may also represent the pagan god, Pan. It is also likely that it is a representation of the Celtic god Lugh and a celebration of Lughnasa.
The 'Discovery' series ran on Telifís Éireann from 1964 to 1967. 'Discovery' brought stories from around the country in the form of 30 minute programmes.
This episode of 'Discovery: Puck Fair' was broadcast 11 October 1965.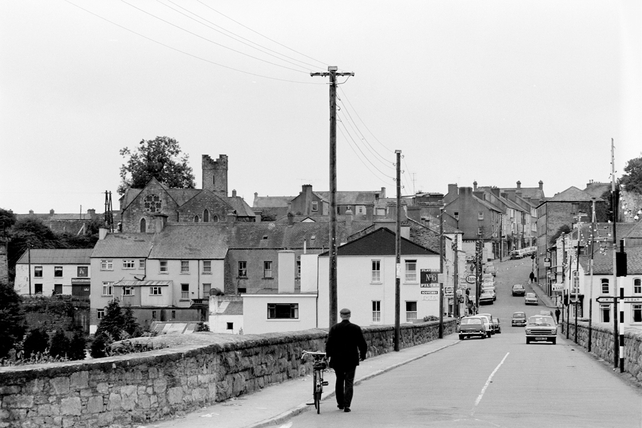 Killorglin, Co. Kerry (1974)