The most senior garda officer in Co Louth has said that three years after a bitter feud gripped the town of Drogheda, there is now relative calm.
However, Chief Superintendent Christy Mangan has warned that gardaí in the town are still on high alert, after what he described as the "most vicious dispute" he has ever dealt with.
Three years ago this month, the feud exploded in the town after an attempted murder on 5 July 2018 escalated the dispute.
Two gangs who were once part of the same group had turned on each other, in a bid to take control of the lucrative drugs trade.
What followed was two years of violence where petrol bombings, arson attacks and threats to kill became a daily occurrence in Drogheda.
"We were dealing with pipe bombs, serious damage to houses, serious threats to kill and intimidation. At one stage 34 houses had been targeted with pipe bombs and petrol bombs," said Chief Supt Mangan.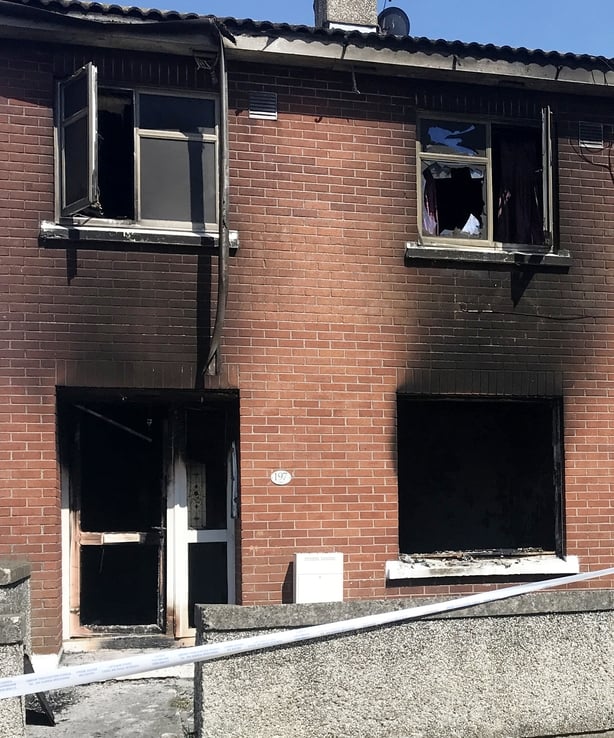 "We were dealing with a huge amount of intimidation on a daily basis with families whose sons or daughters had become indebted to drug dealers," he added.
At the height of the feud, gardaí say around 200 people were involved in both criminal gangs and they had threatened to wipe each other out through murder.
"We could see that people were very fearful. Children were fearful going to school. Business owners were concerned about the reputational damage to the town" said Chief Supt Mangan.
In February 2019, there was a shooting at the M1 retail park in Drogheda.
The attack on a busy afternoon was yet another example of the level this feud had reached. Innocent people were going about their business as shots were fired at a man. He survived the murder attempt.
In August that year, Keith Brannigan became the first murder victim of the feud. He was shot dead at a caravan park in Clogherhead.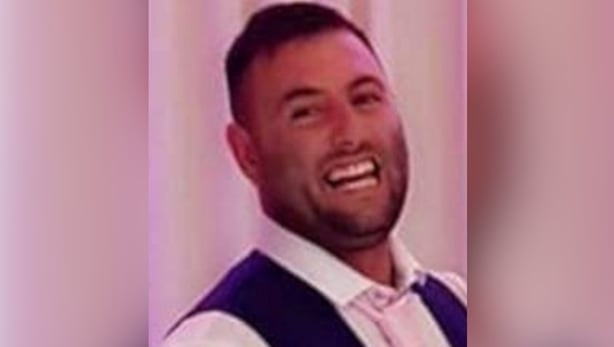 Richie Carberry became the second victim when he was gunned down and killed outside his home in Bettystown, Co Meath, in November 2019.
In the background, gardaí were working hard on dismantling the gangs and disrupting their drugs networks.
"The families of drug addicts often took out loans and maybe paid back the money. If was drug debt was €500 today and they weren't able to meet that, it could be €1,000 tomorrow," said Garda Superintendent in Drogheda Andrew Watters.
---
Read More:
Drogheda feud reaches new level of barbarity with teenager's murder
Harris says Drogheda operations are not a 'flash in the pan'
Bishop pleads for end to Drogheda feud after teenager's murder
Mobile homes, Audi cars seized by CAB in Drogheda
---
Gardaí knew cocaine use was a huge problem in Drogheda.
"We knew from the seizures we were making that there was a chronic problem with cocaine addiction. People using it ranged from those who are involved with sport right up to professional people who were consuming cocaine on a very regular basis, and this was fuelling the economy for the drug dealers," said Chief Supt Mangan.
They also knew the drug dealers were ruthless.
"They were going after the relatives of drug dealers. They were going after grannies in their 70s. There were also threats against officers here in the station. They were planning and plotting to come attack the station," he said.
Extra resources were needed if gardaí were dismantle these criminal networks.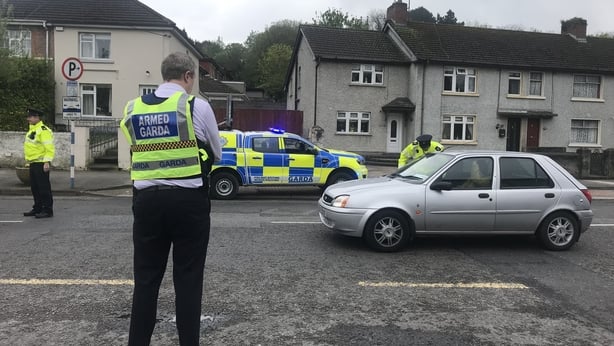 "I can recall one night when we nearly ran out of guards, we had that many scenes to preserve," said Supt Watters.
Operation Stratus was set up in 2018 and it focused on drug dealers and their assets.
The Emergency Response Unit was brought in and the Criminal Assets Bureau focused in on the two gangs.
Working with the local asset profilers they seized cash, mobile homes, cars and jewellery.
"The public are seeing these young people and they believe they're living a very flash life in their fancy cars and they're showing all the signs of criminality, so it was very important for us to seize the drugs but also seize the assets of these people," said Supt Watters.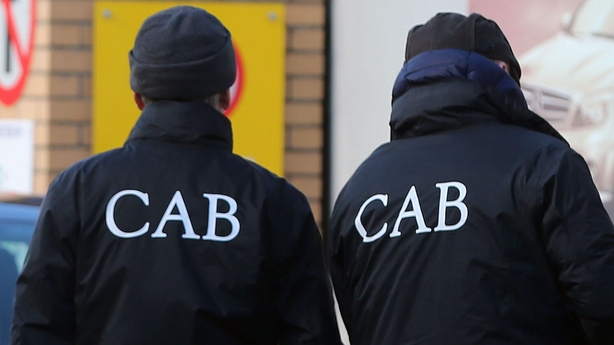 In the last two years alone, gardaí say they have seized €1 million worth of drugs and assets from these criminals.
"Operation Stratus involved every element of An Garda Síochána. We had daily or weekly meetings. It encompassed community policing units, traffic units and drugs units, a whole range of units. Everyone had a role and they had to account for what they were doing," said Supt Watters.
"We also got fantastic assistance from Garda national units, and we needed it. We needed the extra gardaí. We were constantly looking for extra help and we got it so the operation was very structured, and we had the resources to deal with the gangs who were inflicting the pain on the people of Drogheda," he added.
In January 2020, 17-year-old Keane Mulready Woods was murdered.
"It brought a reality home to people. A child had been murdered. I think the whole of Ireland realised this can't happen in a normal society. Keane was a very young boy who was trying to find his way in life," said Chief Supt Mangan.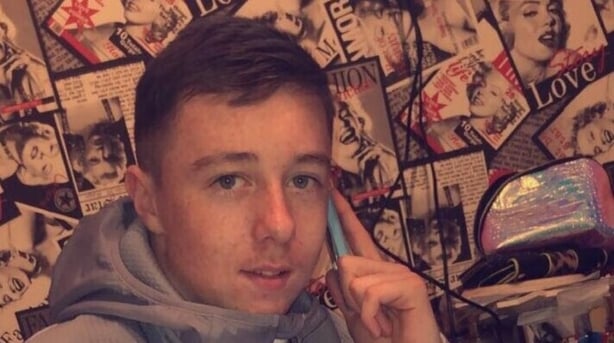 At the end of January, and during the General Election campaign, thousands turned out a rally in the town, condemning the violence.
"The public's reaction by standing shoulder to shoulder with us on the streets was critically important. It sent out the message to the drug dealers that we're not going to put up with this," he said.
However even that day the criminal gangsters tried to intimidate people.
"We stood on the Bridge of Peace with the people the town and we observed some of the drug dealers driving past in the cars. They were taking note of what was happening and who was there and were trying to intimidate people," Chief Supt Mangan said.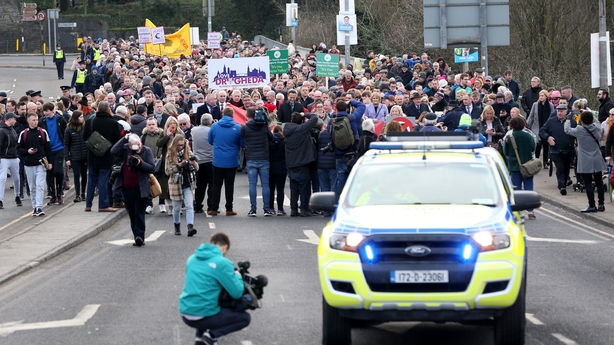 Three years on and gardaí say the battle is by no means over. Officers say they are targeting 150 drug dealers in and around the town.
Gardaí say that because of arrests, convictions, and some gang members on the run, the two criminal groupings are now "fragmented".
"Those on the run are not having a great life," explained Chief Supt Mangan.
"They're living in fear. If they're out socialising, that person in the crowd who stared at them for maybe two seconds, are they the person who is going to kill them in an hours' time?
"The drug lifestyle may appear lucrative. It may appear stylish but behind the four walls of their own house, they're living in fear. They've had to install bullet proof windows, move abroad and move away," he added.
Chief Supt Mangan said more boots on the ground has made a real difference in the town. Extra garda resources mean that officers are more visible in the communities they police.
He also praised the people of the town for working with gardaí in the last three years.
"We got fantastic co-operation from the people of Drogheda. It's a great town. It's thriving and we're here to ensure this doesn't ignite again," he said.
"Initially this was about profits but now it's about drug dealers trying to survive and being one step ahead of us," he said.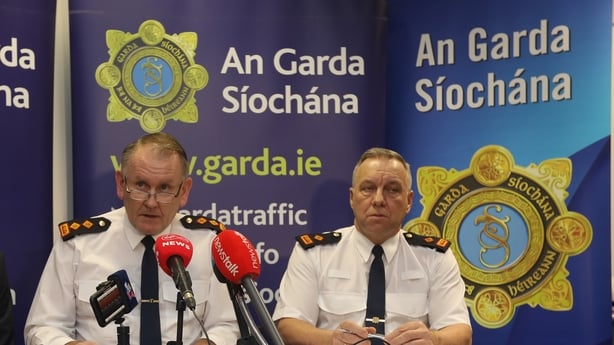 During this relative calm, gardaí say they continue to keep the pressure on the drug dealers.
"Taking their ill-gotten gains is one of our primary aims. We take the flash cars; we take the flash jewellery. We take the money from their accounts and that has been a considerable success for us to date," Chief Supt Mangan said.
In July 2021, is Drogheda a better safer place?
"A few years ago, one resident said to me that you don't see the children playing on the streets. I know children are now back out playing again and that's simply because we have targeted the individuals wreaking havoc on these communities," said Supt Watters.
"We have relative calm now but it's never over. We we're always on high alert, that something could ignite that could start the feud again," Chief Supt Mangan said.
"We are always monitoring the temperature in the town, who's falling out with who. We engage with people. We sit down with people. They may be criminals, but they fall out over the variety of issues. We put interventions in there, so it doesn't ignite," he said.
However, An Garda Síochána acknowledge the drugs trade will always be a problem. Drogheda is no different to any other town in Ireland.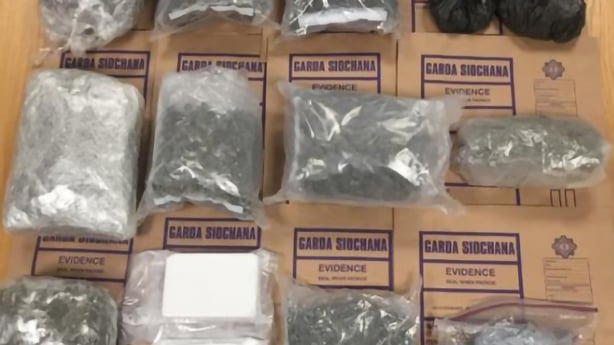 "People will always want drugs. People will always want to consume drugs. The market will exist because there is a demand there so it's up to us to make sure communities can live without the threat from drug dealers and we've done that through our arrests, charges and a significant number of convictions," the Chief Superintendent added.
As an experienced police officer, Chief Superintendent Mangan admits it was a difficult at times.
"Sometimes it was hour by hour. It was calls at 2, 3 or 4am in the morning. We were mustering troops to put in place interventions to stop them from maybe petrol bombing someone's house. I would say it was probably one of the most difficult operations I was involved in," he said.
The Geiran Report, published in March, made 70 recommendations in areas such as crime prevention, youth services and community development. It was commissioned by the Government last year in response to increasing violence in the town.
"It provides us with a very good roadmap for how the services should be upgraded here. There's a lot of brilliant people involved in drug addiction services. They're the unsung heroes," Chief Supt Mangan said.
For gardaí in Drogheda, the work to keep a lid on this feud continues around the clock.
"It's a much better place than it was two years ago, but at the same time this feud is not over, and we have to constantly review where we're going with it and put appropriate plans in place," said Superintendent Watters.
"We're here to serve the people of Drogheda to ensure this never happens again," Chief Supt Mangan added.