Bishop of Meath Tom Deenihan has appealed to those involved in the Drogheda feud to stop.
He was speaking at the Holy Family Church in Ballsgrove, the home parish of murdered teenager Keane Mulready-Woods.
The bishop led the congregation in a special hour-long prayer service this afternoon.
He told them that the bitter dispute "runs the risk of degenerating into a cycle of violence that will destroy everything in its path".
Among those in attendance were Keane's brother and sister. The teenager was abducted last weekend and murdered.
His dismembered remains were left at a number of locations in Dublin during the week. His death is believed to be connected to the feud in Drogheda.
Speaking to RTÉ News afterwards, Bishop Deenihan said enough people had suffered and that violence "leads to nowhere".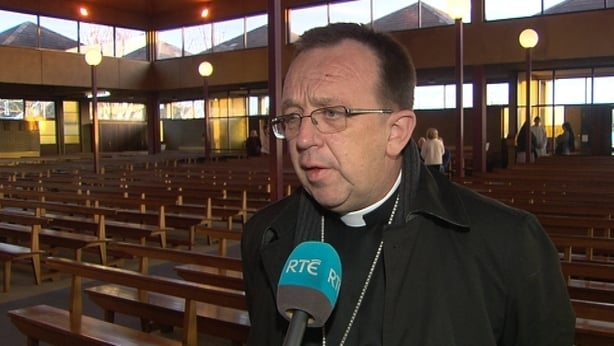 He said there was a community that was terrified and was suffering because of the feud.
Bishop Deenihan, who will visit the family this evening, said there was a huge sense of fear following the murder.
He said no family should have to go through this.
Bishop Deenihan said the sheer violence of the teenager's death reverberated around the country and "caused everybody to pause".
"Drug fights like these are the result or consequence of social drug taking in rural Ireland," he said.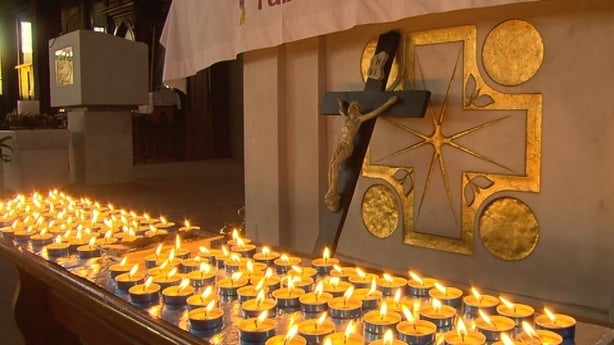 Prayers were said for those affected by the recent events in the town.
The gardaí who risk their lives every day to protect the community in Drogheda were also prayed for during the service.
Candles were lit by those in attendance.