If 2021 was an earthquake year in Irish banking, when two banks stunned consumers by announcing plans to leave the market, then 2022 might best be characterised as a year of aftershocks.
As the tectonic plates of retail lending began slowly settling into new formations, other new seismic rumbles came along to cause more than a few challenges and changes.
The war in Ukraine and resulting energy driven inflation spike, the end of the era of negative rates, miscalculations around customer service cuts and regulatory fines for misconduct were just some of the many issues that made last year one to remember, or perhaps forget, for Irish based banks.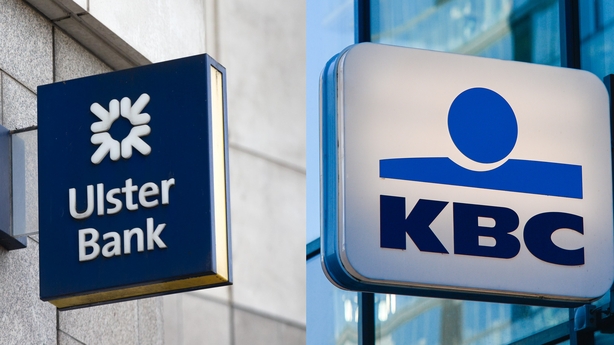 The Big Switch
But arguably it was the process of Ulster Bank and KBC Bank Ireland beginning their phased withdrawal from the country in earnest that most underpinned much of what happened in Irish banking over the past year.
At the start of 2022, there were around 1.25 million current and deposit accounts in Ulster Bank and KBC that would have to be moved and/or closed before the banks could leave.
In the first quarter, there was little publicly obvious co-ordination between the two departing lenders and the other three remaining banks who were in line to receive an influx of new account holders.
Central Bank research raised concerns about unacceptably long customer call waiting times, revealing an apparent deficit in staffing in key areas like account opening and other customer services in the receiving banks.
By mid-April Ulster Bank had begun issuing the first letters to customers giving them six months' notice to close their accounts.
But by the end of the month, amid anecdotal evidence of customers facing significant barriers to moving accounts, worries grew that the situation could rapidly descend into chaos.
This prompted the regulator to issue a warning to the CEOs of the five main banks that they needed to up their game and to convene a roundtable forum for discussions between them.
Bit by bit the banks began to act, recruiting hundreds of staff, commencing marketing campaigns, coordinating activities through the Central Bank and their own industry body, Banking and Payments Federation Ireland.
KBC, which had initially intended to give customers just three months to close accounts before extending that to six months following regulatory pressure, began issuing notice letters in June.
Reasonable progress has been made since then, with the latest Central Bank data showing that by the end of November 558,636 accounts in both banks have been shut, leaving a total of 647,780 still open.
The process has proven a big win for the remaining banks, with each scooping tens, or in some cases hundreds of thousands of new customers.
But they've also benefited from ongoing progress around the purchase of assets from Ulster Bank and KBC, which has also begun to deliver an influx of new customers.
In July the Competition and Consumer Protection Commission (CCPC) approved Permanent TSB's planned acquisition of Ulster Bank's non-tracker mortgages, micro-SME loan book, asset finance business and 25 branches.
By November, the mortgage part of the deal was broadly complete with €5.2 billion migrated, and in the New Year the transfer of some and closure of other Ulster Bank branches will begin.
Ulster Bank also announced the first details of the first two voluntary redundancy programmes, which will result in 600 staff leaving the bank.
CCPC and ministerial approval also came for Bank of Ireland's purchase of KBC's performing loans and deposits, subject to certain conditions and commitments.
In June AIB revealed it had done a deal to buy the Ulster Bank tracker mortgage book – a plan which remains before the CCPC.
The gradual bedding down of all these acquisitions in 2023 will begin to feed through to higher profitability at the three banks and will help boost Permanent TSB's efforts to become a credible third pillar bank.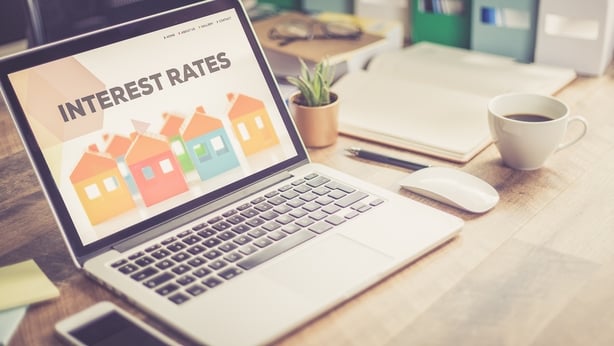 Rates a risin'
But another factor that will help the bottom line at all Irish banks next year will be rising interest rates.
In July, the ECB ended a highly unusual and prolonged period of cheap money by raising interest rates for the first time in 11 years.
Six months, and three more rate increases later, the main lending rate now sits at 2.5%.
Banks here have so far been slow to pass the rate rises through in full to borrowers as they enjoy the cushion of having large excess deposits and are continuing to jockey for market share in the rapidly changing market.
AIB was first to break ranks, but others have followed suit with a flurry of rate changes, mostly just to new fixed rate mortgages and trackers, as would be normal.
The expectation is that bank profits here will rise over the coming years as a result of the ECB movement, initially driven by interest gained on their healthy pandemic boosted excess deposit books, which until July had been attracting negative rates but now are generating income.
It's good news for the banks, but less positive for non-bank lenders, who have seen the price they pay for wholesale funding on international markets soar.
In turn some have had to raise their rates more aggressively or tighten their lending criteria by so much that it has effectively shut them out of the market for the time being, just as they were starting to garner reasonable levels of market share and pose a competitive threat.
But while the cost of borrowing has increased during 2022, the Central Bank threw a short and thin lifeline to borrowers by tweaking its mortgage lending rules.
From the New Year, first-time home buyers will be able to borrow up to four times their income, instead of the current 3.5 times.
The loan-to-value limit for those buying for the second time will rise to 90% from 80% - changes some analysts claim could have an inflationary effect on already frothy house prices.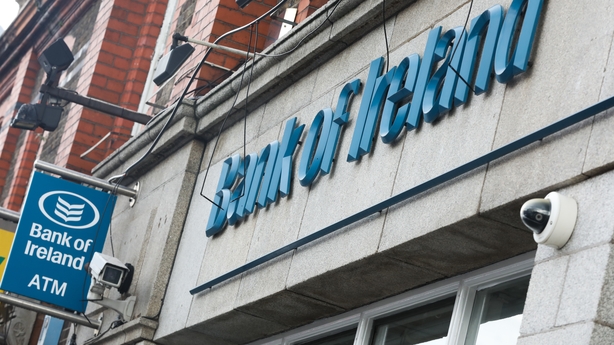 The State made a withdrawal
Throughout the year, the State continued the process of extracting itself from the shareholder's register of the two largest banks.
In September, the trading plan for Bank of Ireland was completed and the State exited completely, realising €841m in the process, bringing the total amount earned from the bank since its €4.7 billion bailout to €6.7 billion.
At AIB, on the other hand, progress has been a little slower, but has gathered pace towards the second half of the year.
The year began with the State owning 71.1% of the lender.
But a trading plan, a share buyback and a series of placings saw that whittled down to its current level of 57%, raising hundreds of millions of euros for the exchequer along the way.
The Minister has committed to looking at how that process might continue further in the New Year.
Meanwhile, over at Permanent TSB the Minister's shareholding reduced from 75% to 62.4% when the bank issued new shares in part exchange for the Ulster business it has agreed to purchase from NatWest Group.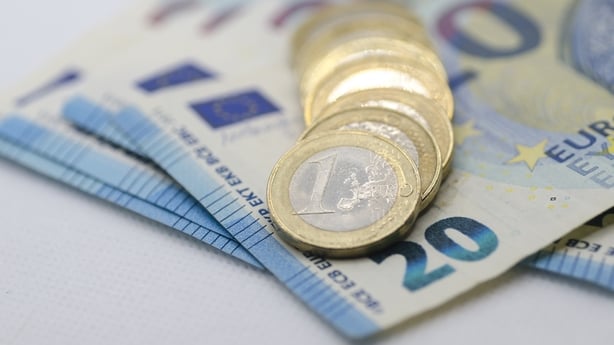 The thorny issue of pay
These changes in ownership partly brought to a head another thorny issue in banking – pay.
For some time, the banks which had been operating under remuneration restrictions since the financial crash, had been arguing that they were putting them at a competitive disadvantage when it came to recruiting and retaining talent.
And although the focus of the issue has always been squarely on top bank executives' salaries and bonuses, the Financial Services Union (FSU) had also been pointing out that the restrictions impacted ordinary low-paid retail staff too, who couldn't receive perks like health insurance or subsidised childcare.
The situation had also become untenable because the State no longer owned a share in Bank of Ireland and yet was dictating its pay policy.
The completion of the Department of Finance's Retail Banking Review, which recommended easing the rules, gave the departing minister Paschal Donohoe the political cover needed to deal with the thorny issue though, prior to the cabinet reshuffle and Michael McGrath's arrival.
The changes mean banks will be allowed to pay bonuses of up to €20,000 to their employees, restrictions on non-pay benefits will be lifted, the salary cap of €500,000 will be removed completely from Bank of Ireland and in time will also be removed from AIB and Permanent TSB when the State's shareholding falls sufficiently.
There was some gnashing of teeth about the move from the opposition, but in general the Government avoided a potential political landmine on the issue.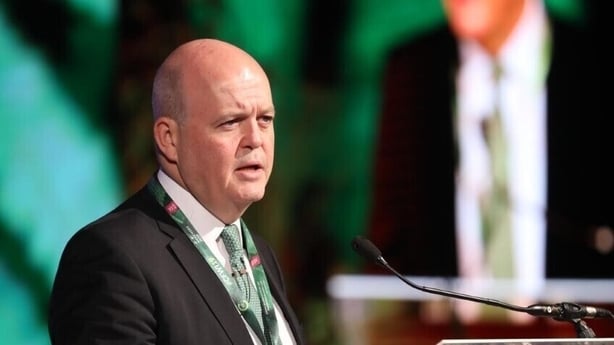 AIB's volte face
While pay was the headline from the review, it was full of other significant suggestions, including that legislation is needed to require banks to provide reasonable access to cash.
That wasn't a surprising recommendation given the embarrassing U-turn that AIB was forced into during the summer.
It had announced plans to cut cash services from 70 branches around the country because of reduced demand for physical money.
As part of the proposal, it inked a deal with An Post, which would offer cash services to AIB customers in the bank's stead.
But uproar quickly followed from customers, politicians, rural and farming groups and others.
And within days it u-turned, admitting that it had got it wrong.
It was a significant setback for the bank and a sharp reminder of the sway public ownership still holds when it comes to otherwise commercial decisions.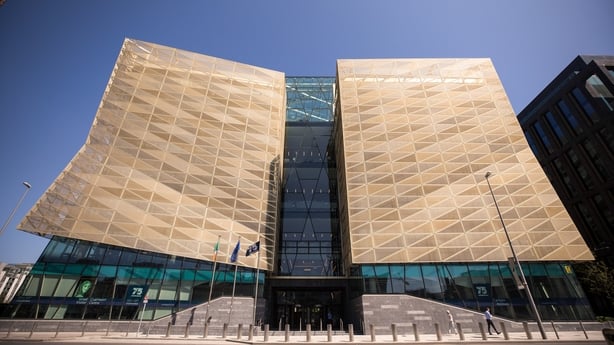 Tracker conclusion
That wasn't the only slap on the wrists AIB received this year.
In June the bank and its EBS affiliate were hit with a €96.7m fine by the Central Bank for their role in the tracker mortgage scandal.
It was at the time the largest fine ever levied by the Central Bank, reflecting the gravity of the bank's conduct which impacted over 10,000 mortgage accounts over 18 years up to March of this year and resulted in 53 properties being lost, 13 of which were family homes.
But just three months later, the fine was eclipsed by the sanction imposed on Bank of Ireland for similar behaviour towards its tracker customers.
Its fine topped €100.5m as its actions had affected 15,910 tracker accounts over a similar length to time.
In its case, 50 properties were lost, with half of those family homes.
The fines drew something of a line under the shameful chapter in Irish banking – a period which will not be quickly forgotten and unsurprisingly was cited during debate about the easing of bankers pay rules.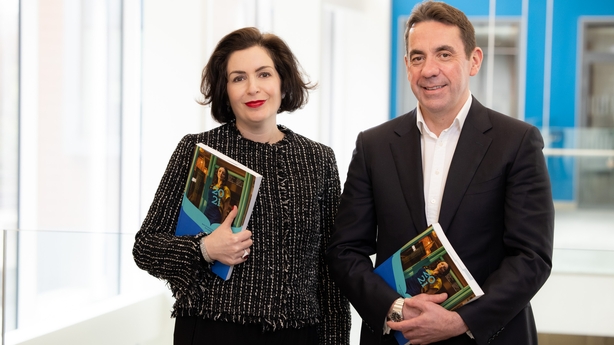 And the rest....
Amidst all the flux, there was some change too at the top of the banks.
Bank of Ireland CEO Francesca McDonagh departed for Credit Suisse in the autumn and was replaced by Myles O'Grady, the bank's former chief financial officer.
Permanent TSB chair Robert Elliot also signaled he'd step down when his term ends in 2023.
In May, Frank Jansen took over as KBC Bank Ireland chief executive.
The year also saw further progress in the reduction of non-performing loans across the banks, with the ratio at Bank of Ireland falling to 3.7%, at AIB to 3.9% and 4.8% at Permanent TSB.
Further progress was seen too in ESG and sustainability agenda, with AIB raising €750m from its fourth green bond in November and €1 billion in May from its first social bond, while green lending grew across all the banks offering such loans.
As for 2023...
After such a frantic year in banking it is difficult to see 2023 being busier.
Yet, the reshaping of the landscape will continue, with the likely ending of retail banking services by Ulster Bank and KBC, and the knock-on effects for the other lenders.
With nearly 648,000 accounts still to be closed though, and the Irish "ah, sure it will be grand" psyche at play, there could be an ugly rush at the final hour.
Interest rates will continue to rise with negative implications for borrowers but positive ones for banks.
If the economy stutters, as predicted, banks' balance sheets will take a knock.
The new Senior Executive Accountability Regime is also on its way and will impose new individual responsibilities on top bankers - not before time.
Whatever happens, it won't be a dull 12 months ahead.