AIB is to turn 70 of its 170 branches into cashless outlets as a result of what it has claimed is declining demand for these services.
The branches are to be repurposed to focus more on account opening, financial planning, mortgages, loans, savings and investments, the bank said.
However, the lender is expanding its existing relationship with An Post in a move that will see customers being able to access more extensive cash and cheque services in 920 post offices.
"With digital usage soaring, the cost of providing cash services has become increasingly unsustainable," the bank said in a statement.
"As a result, cash, ATM and cheque services will be removed from these branches but customers will continue to have efficient access to cash in their communities."
"This will enable the bank to provide additional account-opening facilities as Ulster Bank and KBC leave the market, while also ensuring that its branch network has a sustainable future in the community."
Full list of the AIB branches going cashless
The changes to the branches in question will take place in September and October of this year. AIB already has 22 cashless branches.
To pay for the changes the bank has announced a €40m investment programme which includes the cost of expanding its cash services to more post offices.
The funding will also cover the completion of the hiring of 500 new staff in digital roles.
50 new hubs are also to be opened around the country to enable AIB staff who have the option of hybrid working to work closer to where they live.
It is understood that the branch service changes will not result in any immediate redundancies in the AIB branches that are going cashless, as the focus continues to be on facilitating the movement of customers from the departing Ulster Bank and KBC.
Under the enhanced An Post deal, AIB customers will be able to withdraw up to €1,500 in cash per day from their current account and lodge up to €5,000 a week in cash.
Businesses will be able to lodge up to €50,000 by prior arrangement with the post office, while all customers will be able to lodge euro cheques to their current account.
Billpay and foreign exchange services will also be available. The bank's customers will continue to have access to 4,000 ATMs around the country also.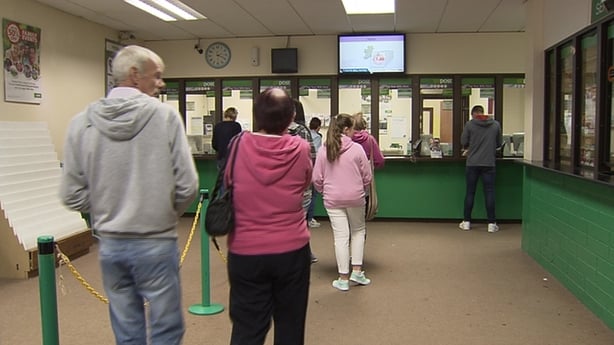 "Our network of circa 920 post offices is intrinsic to the financial and social fabric of Ireland," said Debbie Byrne, managing director of An Post Retail.
"The positive impact of this enhanced partnership recognises the needs of local communities and helps underpin the future sustainability of the network as we continue to innovate and re-imagine the role of the post office in communities into the future."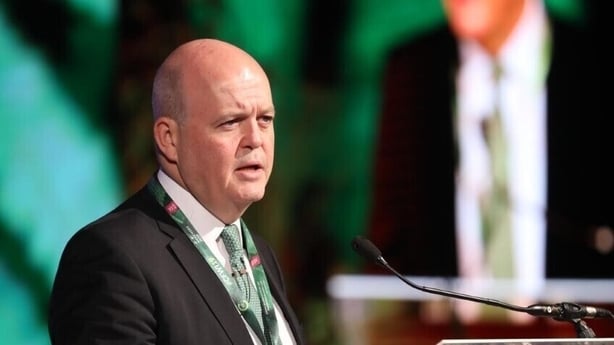 The development will come as something of a surprise as Colin Hunt, the AIB CEO, has consistently committed to maintaining an extensive and robust branch network around the country.
The bank has merged a small number of branches in recent years but has resisted any temptation to shut larger numbers in an effort to cut costs.
It comes at a time when the bank is trying to win over some of the 1 million accounts that are having to be moved or closed as a result of Ulster Bank and KBC's wind down.
The bank said that despite the changes it will continue to have branches in 95% of the locations where Ulster Bank and KBC branches are closing.
So far this year AIB said it has opened 207,721 new bank accounts, a 110% increase on the same period last year.
"How customers want to bank with us is undergoing a huge transition as digital usage is soaring," said AIB's Managing Director of Retail Banking, Jim O'Keeffe.
"At AIB we are responding to that digital transition, maintaining the largest branch presence across Ireland and providing alternatives for customers to access cash and payments in their communities."
The Financial Services Union criticised AIB's decision, saying it will hit vulnerable people the most.
John O'Connell, the union's General Secretary said that the banking sector is "currently struggling to navigate" through the withdrawal of two retail banks from the market and that more than a million customers will have to open new accounts and close their current accounts.
"How can a state-owned Bank think this is a suitable time to withdraw banking services from communities across the Country?" Mr O'Connell said.
"We have survey after survey showing trust levels in the banking sector at an incredibly low level. The announcement today will only validate the view that the main retail Banks in Ireland do not value their customers or staff and are mainly focused on ensuring their shareholders are paid hundreds of millions of euros in dividends."
Mr O'Connell added that Ireland will be left with "no functioning retail banking network unless there is real change in the way the banking sector is regulated".