The chairman of Bank of Ireland has said restrictions on remuneration which apply to it and other banks here should be replaced by European Banking Authority guidelines on pay.
Patrick Kennedy said the pay cap and ban on variable pay are not replicated in any market in which the bank does business.
"They create an uneven playing field between the bank and other corporates, both banking corporates and non-banking corporates, with whom we compete for talent," Mr Kennedy told the bank's annual general meeting (AGM) in Dublin today.
"This clear competitive disadvantage means that in my opinion people risks of the group have never been higher."
He said since the restrictions were put in place by the Government, in the wake of the financial crisis over a decade ago, the European Banking Authority has produced remuneration guidelines.
"As the state sells down its remaining shareholding and Bank of Ireland returns fully to private ownership, our view is that the crisis era restrictions should be replaced by these EBA guidelines," he added.
He said this would enable the group to adopt a remuneration approach that would allow it compete on a level playing field, aligned to European norms and operating to the highest risk management and risk culture standards.
His comments come as the bank searches for a new CEO, as incumbent Francesca McDonagh whose salary is capped at around a million euro, prepares to depart for a new role at Credit Suisse after five years in charge.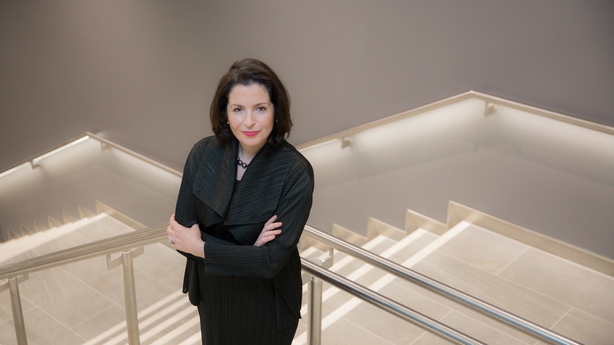 Last September, chief financial officer Myles O'Grady also announced he was leaving to join retail group Musgraves, two years after his predecessor Andrew Keating left for buildings materials group CRH, both firms where no pay cap applies.
Mr Kennedy also told the meeting that the bank expects to be back in fully private ownership by the end of this year as the state sells down its remaining shareholding of under 4%.
"This is a positive step – a positive step for Irish taxpayers, it is a positive step for the Irish economy and it is a positive step for Bank of Ireland," he claimed.
"While taxpayers support should never have been required Bank of Ireland is very grateful for the support it received."
He said the bank is unique in being the only one that has repaid what the State had spent on bailing it out and since then dividend repayments and the ongoing sell down of the State's stake the return to the Irish exchequer has continued to increase, amounting to €6.5bn compared to the €4.8bn it received.
Mr Kennedy said that despite the challenges presented by Covid-19, the substantial transformation the bank has achieved in recent years materially advanced in 2021 across multiple fronts.
"Specifically the group continued to improve our technology offering to customers…we made strong continued progress in delivering the turnaround of our UK business, we materially restructured our branch network in the Republic of Ireland and in Northern Ireland, we exceeded the global financial services benchmark for culture for the second year running, and we reduced our cost base by a further 4%," he said.
He revealed that the bank's takeover of the capital markets and wealth management divisions of stockbroker Davy had now been fully cleared by regulators in all the territories in which it was required and that acquisition will be completed in the coming weeks.
Ms McDonagh told shareholders that the bank is very focused on supporting customers from Ulster Bank and KBC who are looking for a new bank.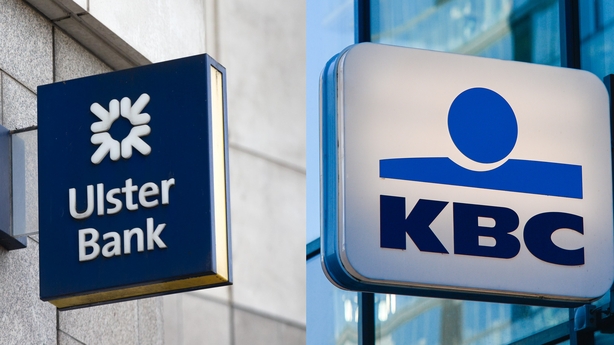 "The exits of Ulster Bank and KBC from the Irish market represent an exceptional change in Irish banking and we recognise that some customers will find moving accounts challenging," she said.
The CEO added that the bank has therefore put in place a range of supports including additional personnel, dedicated customer support and an information campaign.
Seven out of ten new accounts being opened are being done so online, she said, with a turnaround time of three days, while those opened in branches face a turnaround time of less than five days.
She said when looking at complaints, less than 1% relate to accounts that are being opened.
She also said Bank of Ireland remains vigilant to the impact of the fast-evolving geopolitical situation arising from Russia's invasion of Urkaine.
Mr Kennedy said the group's net interest income is positively geared to the changing interest rate environment and increased market expectations of higher interest rates may provide an additional tailwind to revenues.
Shareholder Pat Clerkin asked whether the bank would consider making a contribution of €3,000 community groups in every one of the 88 towns in which it closed branches last year.
Ms McDonagh said some of the former branches had been sold to community groups and local authorities and some of the remaining 20 yet to be sold had been offered to the Irish Red Cross to help with their efforts to care for Ukrainian people who have come to Ireland to flee the war.
Another shareholder asked what the bank is doing to ensure staff are not under stress as a result of the influx of new customers from Ulster Bank and KBC, on foot of yesterday's Financial Services Union survey.
Francesca McDonagh said the bank puts colleague well-being at the centre of its whole cultural and people strategy, but she is not seeing any evidence that the particular issue of account switching is causing stress or strain on the frontline, because of the measures that have been taken.
Responding to a question from a shareholder about his views of cryptocurrency, Mr Kennedy said the bank does monitor it but it is not a core part of its transformational agenda.
"My own view of cryptocurrency is that I think blockchain is interesting, I worry about cryptocurrencies inherent worth, I worry about the investor protection around it to your point, and I also worry about the staggering amount of energy that mining Bitcoin consumes," he added.