It was an uneventful and lazy Sunday afternoon in March. There had been news of a devastating air crash which had come down shortly after take-off from Addis Ababa. Like most journalists I heard it, acknowledged the shock of it, but didn't take much more notice.
Air disasters happen somewhere far, far away. But the story of Ethiopian Airlines flight 302 was to travel all the way from the east coast of Africa, right across to the west coast of Co Clare.
My phone rang. News had filtered though that one of the victims of the crash was 39-year-old Micheál Ryan, who was from the beautiful seaside town of Lahinch.
His community had learned the dreadful news at mass that morning, when prayers were said for him and his family.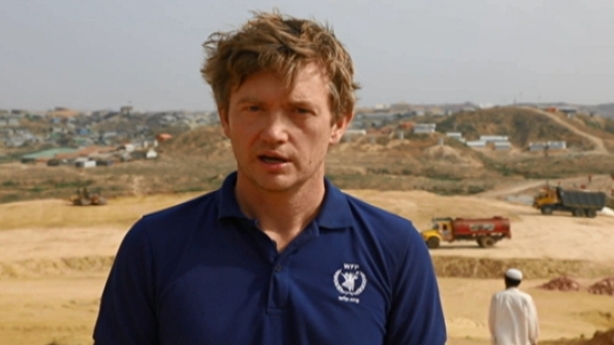 He was on his way to Nairobi as part of his work for the UN World Food Programme. The route from Ethiopia to Kenya was a regular one for development workers.
RTÉ was the first news outlet here to confirm the awful news that a big international story had an Irish victim. I headed to Lahinch, and despite the enormous tragedy and shock which had enveloped the Ryan family, his mother Christine wanted to pay tribute to Micheál and his work. She spoke to RTÉ TV News and also gave a heartbreaking interview about her son to RTÉ's Morning Ireland.
I met Christine Ryan a number of times as the story of the Boeing Max crash endured, with families demanding an explanation about why this troubled aircraft, which had already crashed before, was still flying, crashing again into the hot Ethiopian earth and bringing with it the dreams, hopes and futures of the victims and their families.
Christine Ryan had to make the harrowing journey back to Ethiopia to bring her son's remains home. In October he was buried in the coastal town he had loved so much beside the surf which had brought him such joy as a boy.
Lahinch was in the news for completely different reasons in 2019, and for reasons far less tragic.
Tom Clair is a mighty man - a big jolly farmer from Co Clare whose farm near Lahinch made world headlines. Identical quad female calves were born on his farm in 2018 - a once-in-a-billion chance of this happening. The calves were making news headlines again last October when the calves became mothers themselves producing more multiple births - six calves between them including two sets of twins.
"Tis mighty Cathy" is Tom Clair's favourite comment. He found himself, his family and his calves thrust into a mighty story that reached news services across the world. He was marvellous company into the bargain - a true blue rural farmer, who loved the land and his animals and it was a pleasure to tell his story. A table full of ham sandwiches and hot steaming tea were obligatory on any visit. He was such a character, he almost stole the limelight from the quads……..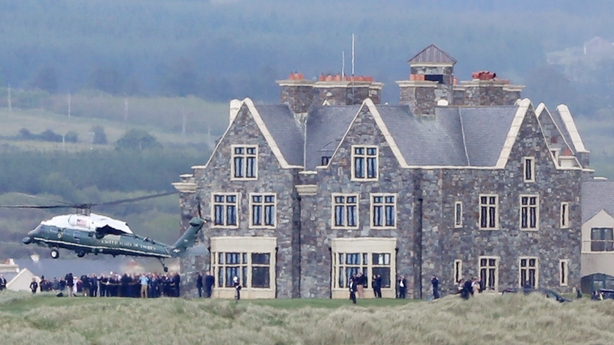 Co Clare was the subject of international headlines on many occasions in 2019. A visit not only by the US President Donald Trump to Doonbeg in June, but followed just three months later by the US Vice President Mike Pence.
President Trump stayed at his golf resort there and we anticipated a walkabout in the village. In the end President Trump did not venture far from his own hotel, and met some local schoolchildren who had gathered close to one of the golf greens there. Their pictures and interviews went around the world.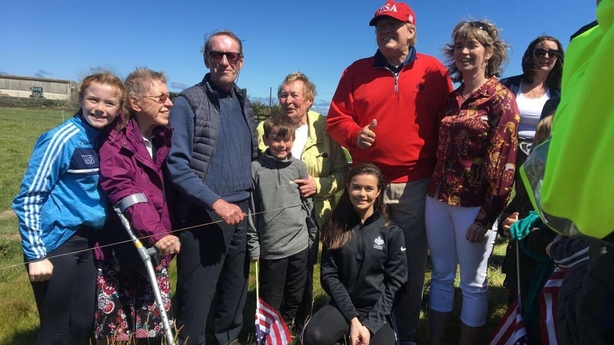 The presidential walkabout came in September when Vice President Pence surprised everyone and walked to the small cottage where the Downes family had lived in the late 1800s. He had a double-pronged connection with Doonbeg and his ancestors the Moloneys and the Downes had both come from there. The small village on the west coast of Co Clare is a far cry from the highest office in the US, but the perfect example of the Irish emigrant's story, encapsulated in the Mike Pence family tree.
Clare was also the first 'Red' storm zone of 2019 when Storm Hannah hit on 29 April - just when you thought we might have escaped the storm season. I found myself in Lahinch again where it was just impossible to stay upright on the prom as Hannah swept in from the Atlantic. 10,000 homes were left without power, trees were down all over the county and holiday mobile homes smashed to pieces on the Loop Head peninsula, but thankfully no human casualties.
With our economy at almost full employment, stories of job losses are infrequent. So it was a huge shock to learn that one of the longest established Co Clare companies, Molex in Shannon, announced it was closing, with the loss of 500 jobs. Many of the employees had been there 40 years and had never worked anywhere else. It will close completely by the end of 2020.
There were the very dark stories also - the 20-year-old Olympic boxing hopeful Kevin Sheehy was killed in an alleged hit-and-run in Limerick on the first day of July, weeks before his daughter was born. And 11-year-old Brooklyn Colbert was found dead with suspicious injuries in a house in Ballynanty in Limerick on 3 November. People have been charged in the courts in connection with both these violent and tragic events.
And at an inquest in February, we heard of the valiant but heartbreaking efforts of the friends who tried to save the lives of teenagers Shay Moloney and Jack Kenneally who drowned in a reservoir in Ennis in 2018 as they went to cool off before starting their Junior Cert.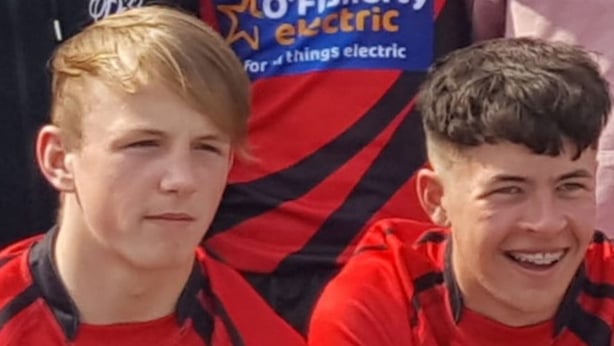 "I tried to hold Jack up, but my arms just got too tired," said one of their friends. l'll never forget that line, and the sheer desperation and panic it displayed about that dreadful day.
But I've left another sad story until the end. But it's also a story of resilience and survival. Steve Collins lost his son Roy when he was murdered in their casino business in Limerick April 2009, targeted by criminal gangs they had stood up to in their bar business.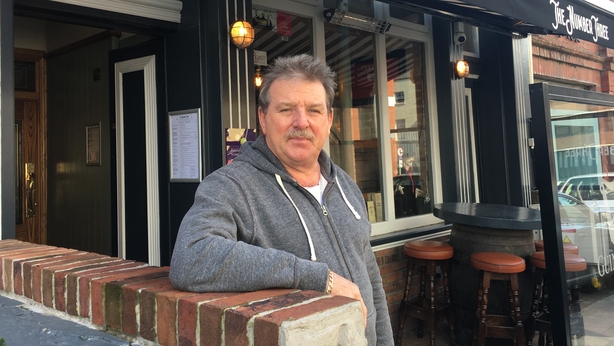 I met him again to mark the 10th anniversary of the brutal killing of his 35-year-old son. The family had to have armed garda protection, their business was destroyed and eventually they were forced to leave Limerick and live abroad.
But they always wanted to return and establish a new business which they have done now run by Roy's younger brother Steve Collins Jr.
Steve spoke to me about the horror of that day in April 2009, but also about how Limerick was a changed city having fought gangland crime and terror. But it took what they did, what happened to them, to cry stop, but they paid the ultimate price.
Steve said they wanted to return because his wife Carmel couldn't bear to be unable to visit her son's grave. Carmel herself died 12 days after her son's 10th anniversary - her kind and lovely heart shattered into a thousand pieces by the brutal and unbearable murder of her eldest child.
Being a journalist involves a lot of pressure meeting deadlines in an increasingly competitive world. But some things about being a news reporter never change - an enduring curiosity, making the phonecalls, wearing out the shoe leather walking the ground, and above all meeting the newsmakers and writing and telling their stories.
That is still a huge privilege.