Today is an emotional one for Steve Collins and his family, but every day for the past ten years, since 9 April 2009, has also been a difficult one.
That was the day his son Roy was gunned down in their family pub and casino business at Roxboro in Limerick. He was 35, the father of two young children and engaged to be married.
It was not the first time the Collins family had faced violence and intimidation heaped down on top of them, as they had been the target of criminal gangs in the years before that.
It is believed Roy's father, Steve, had been the intended target that Holy Thursday afternoon in 2009, as the family had stood up to the Limerick criminal gangs in the past.
The family had lead a successful prosecution against the notorious Dundon criminal family in the years previous to that, when Wayne Dundon had been given a ten-year sentence for threatening to kill another member of the Collins family in 2004.
But Wayne Dundon was to seek revenge with the murder of Roy Collins, and he and an associate, Nathan Killeen, are now serving life for his murder.
A third man James Dillon was also convicted in 2010 of Roy's murder after pleading guilty.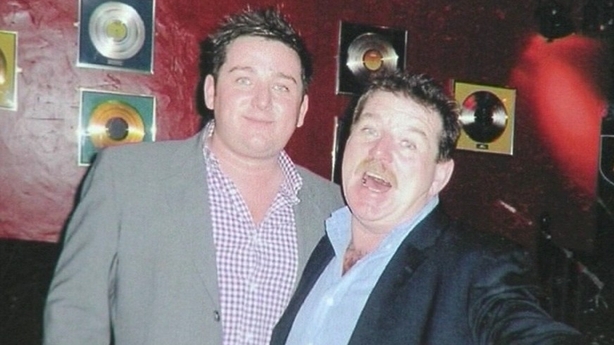 Steve Collins fought hard for justice for his son, and led marches through Limerick city calling for laws on gangland violence to be strengthened.
He met former garda commissioner Fachtna Murphy, and former minister for justice Dermot Ahern to lobby for improvements to the laws, to criminalise memberships of gangs, to improve garda surveillance of their activity and to bring the trials of those accused to the non-jury Special Criminal Court.
The Collins family had to get garda protection as a result of this violence and harassment while they continued to live in Limerick, but eventually they decided to relocate out of the country to get away from the horror their lives had become.
Many believed they had entered witness protection, but Steve says that wasn't the case and they decided to get away from Ireland to try and rebuild their lives.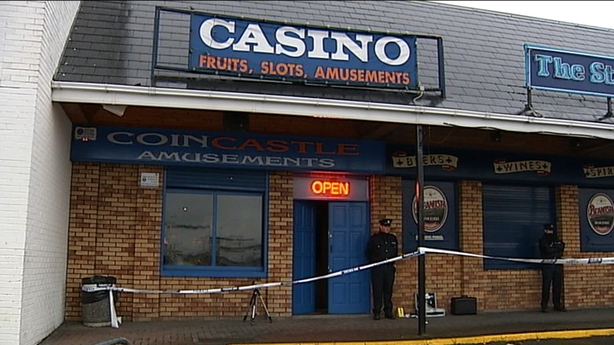 On the tenth anniversary of his son's death, Steve Collins has spoken to RTÉ News about the toll this had taken on them.
He said their lives were destroyed in every possible way, emotionally, financially, and in the most devastating way with the violent death of his son.
"Roy's death has haunted us every day for the past ten years. I'm glad that the gangland laws have been changed in the country but only at enormous cost to me and my family," he said.
"It took what we did, it took all our heartache and campaigning to get those laws changed.
"It took the people of Limerick to stand up and say they were sick of what was happening to their city for those changes to happen, and for the authorities to get to grips with the gangland violence which was destroying Limerick.
"I think it benefitted not just Limerick but also the whole country, and lives were saved".
"We sacrificed a lot for this city and that's why it's very important that Roy is remembered ten years on, and that Limerick is a much safer place now as a result," he added.
He said it was always their hope to return to Limerick and try to start again here, and be part of the economic rejuvenation of the city.
He and his son Steve Jr have invested in a new premises, 'The Number Three' in the city centre, right beside the Gardens International building - one of the new commercial symbols of the economic growth in Limerick.
"Limerick is a different place now and we want to be part of that, and get on with our lives"
"And it was important too that Steve Jr was able to move on with his life and give him a fresh start, and hopefully we can now look forward with hope to a better future for us all."