The famous quad calves born near a farm in Lahinch in Co Clare in February 2017 are mothers themselves.
The quads, named Mia, Fluffy, Jenny, and Rosie, made headlines around the world when they defied the odds, as the birth of four identical heifer calves is exceptionally rare.
Now the four heifers have given birth themselves and the multiple births on the farm have not stopped.
Two of the heifers have given birth to twins and the remaining two had single births.
Farmer Tom Clair said he has never seen anything like the quad calves in his long farming life.
"It is another great event on the farm, to see the quad heifer calves thriving and becoming mothers themselves, with an additional six calves being born on the farm", he said.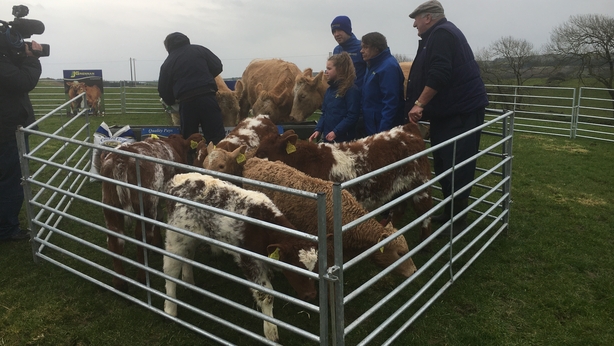 The chance of four identical heifer calves being born is estimated to be one in a billion.
The new calves have been named Daisy, Betty, Charlie, Snowflake, Buddy and Ginger.