Members of the UCD Canoe Club join Youngline for a fundraising event that has them jump off O'Connell Bridge.
The event was organised by University College Dublin students to raise money for the Irish Society for Autistic Children in conjunction with 'Youngline'.
Members of the UCD Canoe Club are joined in the jump by 'Youngline' presenter Ultan Guilfoyle as donations are collected on O'Connell Bridge. While Ultan Guilfoyle jumps off the bridge, he is not suggesting that others follow suit. The appeal is for people to come up with unusual ways to raise money for the charity.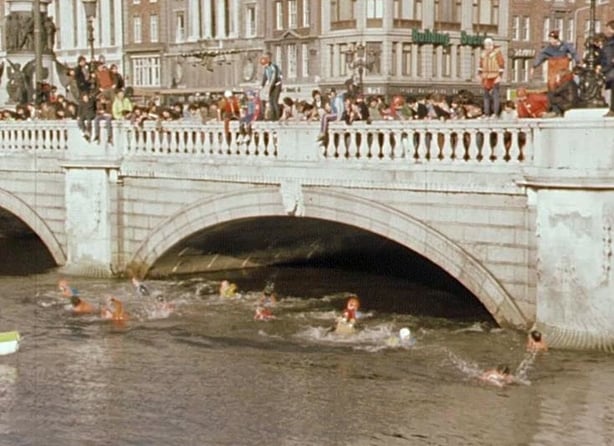 O'Connell Bridge Jump, Youngline (1981)
A very worthy cause, the Youngline Autistic Appeal.
This episode of 'Youngline' was broadcast on 16 February 1981. The presenter is Ultan Guilfoyle.