Irish Shoe Fair in Dun Laoghaire offers a range of fashionable footwear.
The Irish Shoe Fair, sponsored by the Footwear Fashion Institute, was opened by Taoiseach Liam Cosgrave.
The objective of the fair is to encourage more shoe sales, specifically more sales of Irish made footwear.
Forty six exhibitors are showing footwear ranges from more than 60 manufacturers from Ireland and abroad. The fair at the Royal Marine Hotel in Dun Laoghaire is open to the Irish footwear trade only.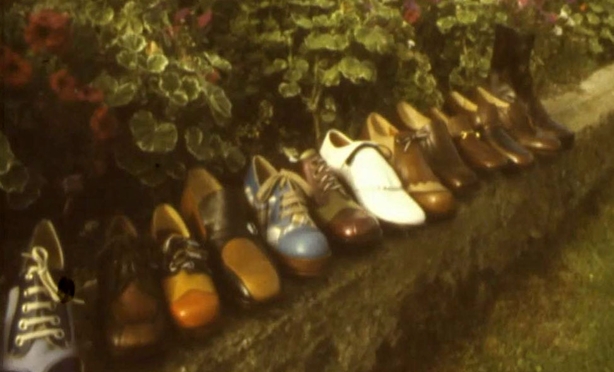 The accompanying music is 'Little Girlie' by Al Newman.
An RTÉ News report broadcast on 25 September 1973.