The blessing of the crib and some young carol singers signal the start of Christmas at the Mansion House in Dublin.
The ceremony at the Mansion House on Dublin's Dawson Street included the blessing of the crib, the lighting of the tree and the singing of carols.
The Mansion House crib was blessed by the Very Rev John McCarthy. During the ceremony, "angels" from the Civics Institute on North Frederick Street, children aged between two and five, sang carols. The lights of the Christmas tree were also switched on at the ceremony hosted by Lord Mary Cllr Thomas Stafford.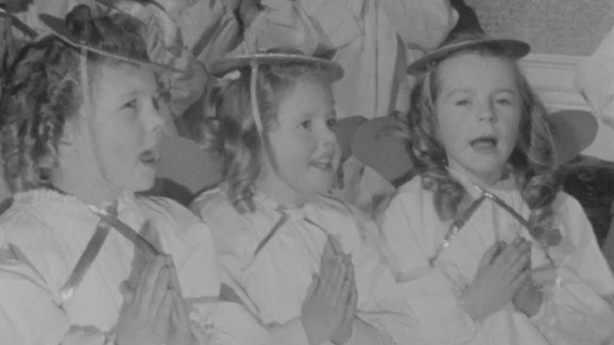 An RTÉ News report broadcast on 8 December 1967.