Mike Murphy goes on a camping trip to Killiney beach in Dublin.
In this comedy sketch from 'The Likes of Mike', Mike makes his way to Killiney beach carrying all sorts of camping supplies. He attempts to pitch his tent but it collapses with him inside. Struggling to get out, he attempts to put the tent up again but fails again and again. He then lights a campfire which he subsequently puts out with a pot of sea water.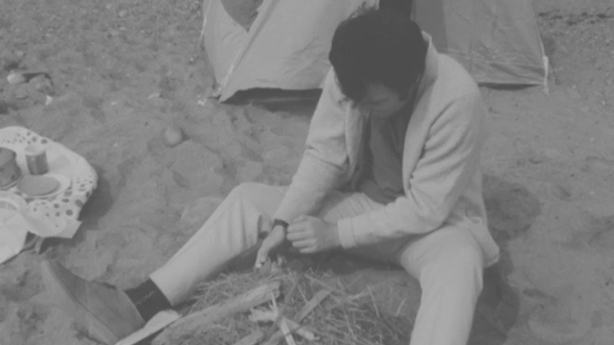 This episode of 'The Likes of Mike' was broadcast on 19 October 1972. The presenter is Mike Murphy. The footage shown here is mute.
'The Likes of Mike' was a fast moving variety series with music and comedy hosted by Mike Murphy.