Mike Murphy makes a parachute jump.
'Mike Tries' was a section of 'The Likes of Mike' where Mike Murphy tried out various sports and stunts.
In this episode Mike Murphy takes to the skies for a parachute jump. The jump took place in August 1976 and was broadcast in January 1977.
After training for the jump with instructor Vernon McCarthy, Mike Murphy is ready to take the skies. However, the weather has other ideas and the jump is delayed for a day until the skies are clearer and the landing target is visible.
The RTÉ television crew plan how they will film the jump, position cameras and shots to be taken. The parachute jump takes place without any problems. Mike slightly misses the target but is happy to be back on terra firma.
'The Likes of Mike' broadcast on 18 January 1977. The presenter is Mike Murphy.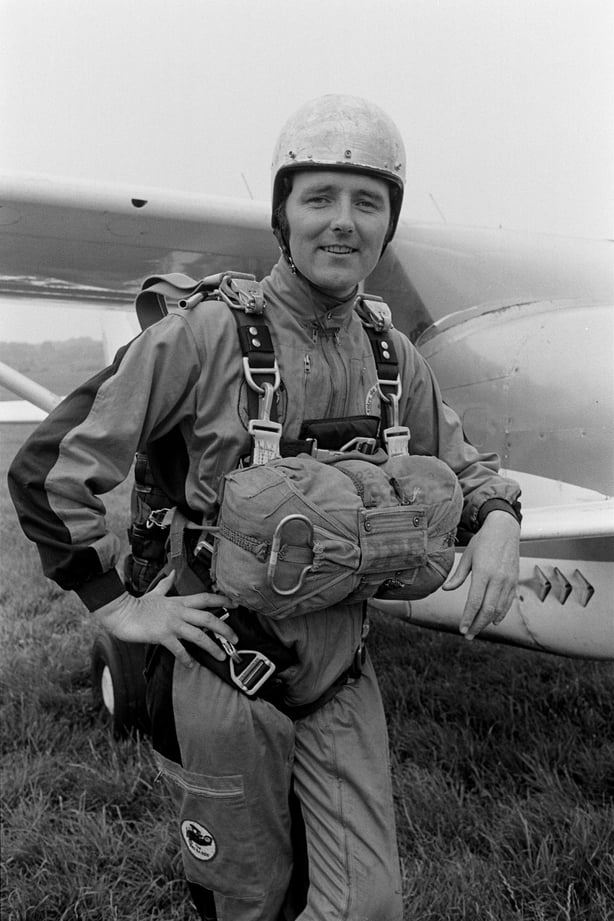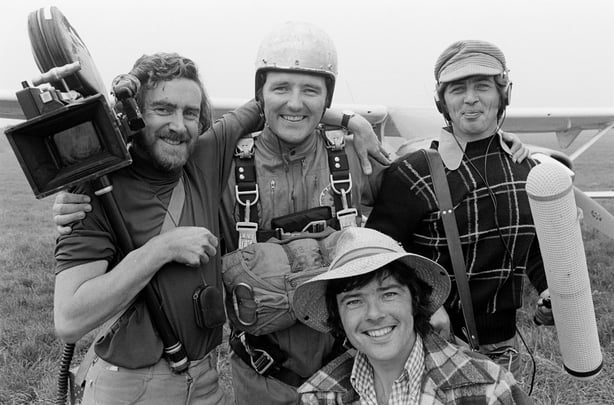 'The Likes of Mike' ran on RTÉ Television between 1972 and 1977. The programme featured regular musical guests and comedy sketches.