Bad news for Dublin motorists as parking meter fees in the city are to double to 10p an hour.
Dublin Corporation has agreed to increase parking meter fees from 5p to 10p per hour. The plan to increase the charge was passed, but no date has been set for the implementation of the new fees.
It is expected that when the increased charge is operational the city's 4,000 parking meters will bring in £350,000 a year as well as keeping a team of 40 traffic wardens employed to service them.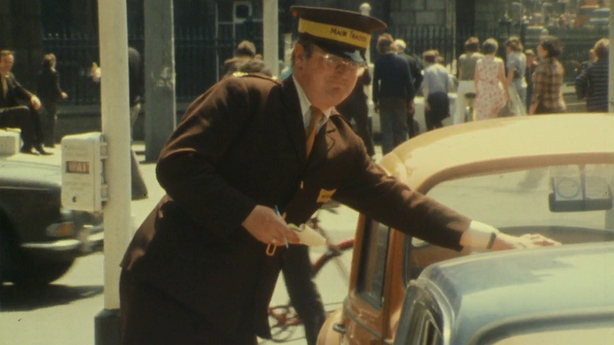 The new rates will see Dublin twice as expensive as Cork which uses a unique disc system for parking. The Automobile Association (AA) objects to the 100% price increase in Dublin believing,
The corporation has broken its promise to provide extra car parks and should now scrap the meters in favour of the Cork disc system.
A Dublin Corporation spokesperson Noel Carroll disagrees with the comment that Dublin motorists are being used to make an easy profit. He insists parking meters enable short term parking in the city and,
It certainly is not a revenue generating part of the corporation's activities.
Money earned from parking meters is put back into traffic facilities such as roads and traffic lights.
An RTÉ News report broadcast on 21 June 1977.