Presenting the results of how Ireland voted in a referendum on membership to the European Economic Community.
On 10 May 1972, a referendum took place where the people of Ireland were asked to vote for or against Ireland's membership to the European Economic Community (EEC). This was the Third Amendment of the Constitution of Ireland.
John O'Donoghue presents a 'Seven Days Referendum Special' as the results of the vote come in. Visual representations of results from individual constituencies are presented by John Feeney. A map of Ireland displays the results for each of the 42 constituencies as they are known.
In the course of the afternoon, the yeses and the nos will be coming up in the various constituencies.
The accumulative results will be displayed on a baromoter or as John Feeney calls it "a eurometer".
A final board displays the overall result with an accumulation of all the yes and no votes.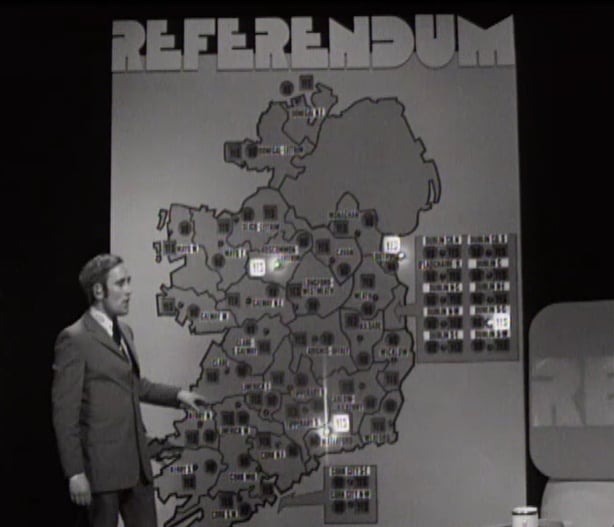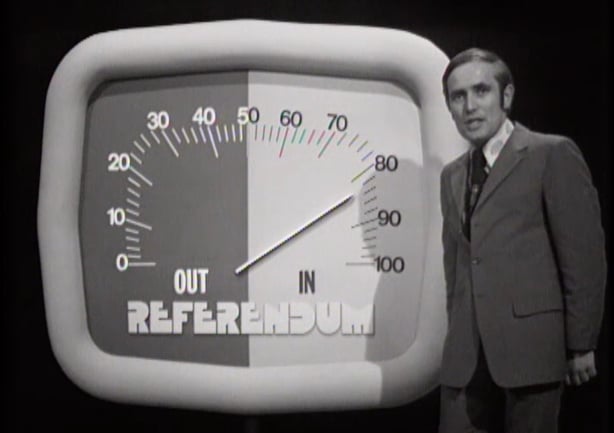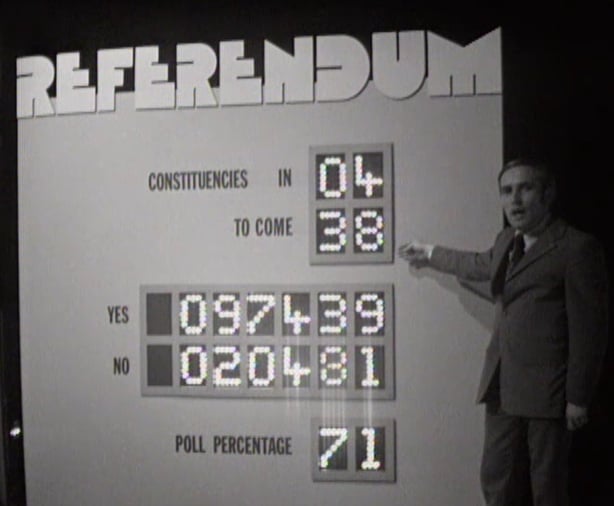 At this early stage, there are just four results in. Waterford, Louth, Roscommon/Leitrim and Dublin South Central, all displaying a very strong 'Yes' vote in favour of EEC membership. The overall result was 83.1% in favour of EEC membership with a turnout of just over 70%.
The referendum was approved by the electorate and was signed into law on 8 June 1972.
This episode of 'Seven Days' was broadcast on 11 May 1972. The presenter is John O'Donoghue.