Mummers perform a dance to traditional Irish music.
The tradition of mumming is alive and well. The all male group dressed in costumes perform a type of set dance with sticks accompanied by traditional musicians.
The mummers entertain a crowd of young and old.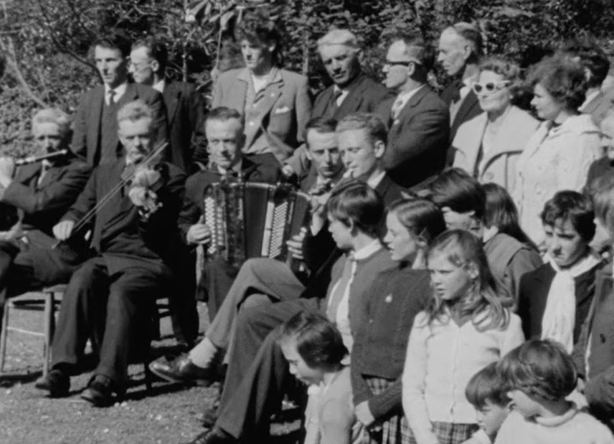 This episode of 'Newsbeat' was broadcast on 11 May 1967.