Proceedings to evict a former butler of the late Lord Mountbatten from a cottage near Classiebawn Castle Estate struck out.
Eviction proceedings were issued by the current owner of Classiebawn Estate in Mullaghmore against Peter Nicholson who has lived in a cottage on the estate for over 30 years. The eviction order was struck out at Sligo Circuit Court.
The late Lord Louis Mountbatten of Burma was killed by an IRA bomb planted on his boat n August 1979 just off the coast near his castle at Mullaghmore in County Sligo.
Peter Nicholson was Lord Mountbatten's butler from 1963 until his death in 1979.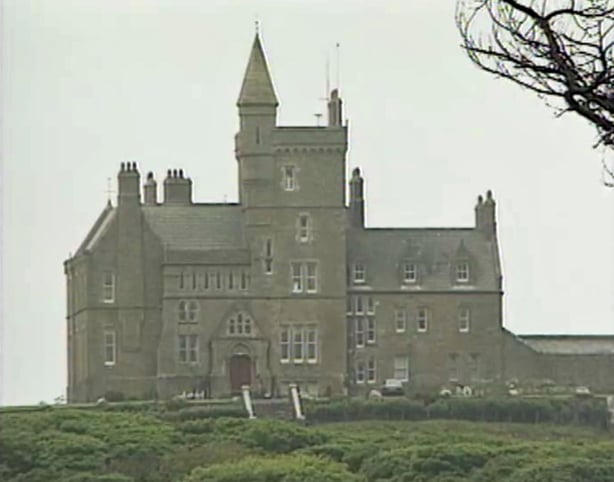 Classiebawn Castle, Mullaghmore, Sligo
As a perk of the job, Peter Nicholson lived in a cottage on almost an acre of land a couple of miles from the castle. Peter Nicholson continued to work at the castle after Lord Mountbatten died and was subsequently employed by the current owner Hugh Tunney. In February 1998, Mr Tunney began proceedings to evict Peter Nicholson from the cottage.
In court today, Hugh Tunney's legal team argued that he was the legal owner of the property. Peter Nicholson had left his job at the estate in 1987. He submitted a sick certificate, never returned to work and continued to live in the cottage.
Mr Nicholson claimed he had occupied the house for more than thirty years. It was his family home acquired around 1966 from Lord Mountbatten.
Peter Nicholson also claimed that he had been forced to leave his job as a result of the unreasonable behaviour of his employer Mr Tunney. Counsel for Mr Nicholson said that the eviction proceedings were bad in law whereby only Peter Nicholson was named in the eviction order and not his wife and children. Judge Brian McMahon agreed and struck out the proceedings saying that all parties needed to be named. The judge awarded costs to Peter Nicholson.
An RTÉ News report broadcast on 5 October 2001. The reporter is Eileen Magnier.