The International Puppet Festival, taking place in Dublin, features puppeteers from all over the world.
Eleven puppet theatre companies from countries as far afield as Iran, Brazil, Russia and the Czech Republic will take part in this year's International Puppet Festival which is being held at the Lambert Puppet Theatre in Monkstown, Dublin.
Eugene Lambert of the Lambert Theatre Company outlines some of the highlights of the festival while being interrupted by a kangaroo.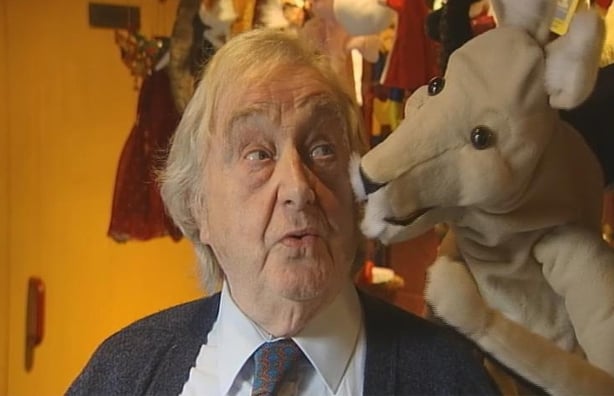 Eugene Lambert (2006)
The festival kicks off with a performance from the Czech Republic company Karromato Puppet Company featuring the composer Mozart and his efforts to write music despite constant distraction from a wailing baby.
Kiko Montoto of the Karromato Puppet Company explains that the performance does not contain any words, just music and the pantomime of the puppets and describes it as
A mix of music with funny puppetry.
The International Puppet Festival runs until 17 September with over 20 shows.
An RTÉ News report broadcast on 8 September 2006. The reporter is Paddy McKenna.