Witnesses dedicate themselves to Jehovah by being fully immersed in water at Dollymount in Dublin.
Members of the Jehovah's Witness community were baptised in the rain at the Bull Wall, Dollymount in Dublin.
At the baptism ceremony nine women and twenty six men were completely submerged in the Irish Sea. The ritual imitates the immersion of Jesus by John the Baptist in the River Jordan.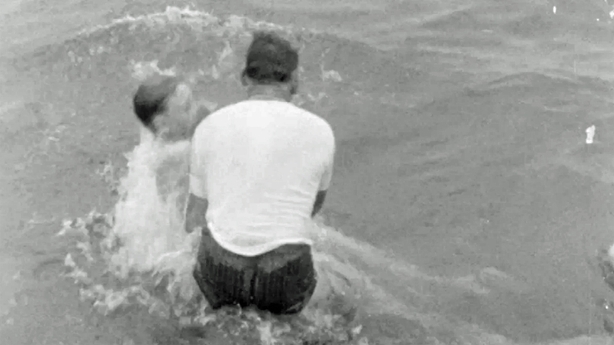 Jehovah's Witness Baptism at Dollymount (1965)
The baptisms coincided with a five day international assembly of Jehovah's Witnesses at Tolka Park football ground. The assembly was attended by over three thousand delegates from Ireland, the UK, the USA and elsewhere.
An RTÉ News report broadcast on 11 June 1965.