Ballast House at the junction of Westmoreland Street and Aston Quay Dublin has been demolished.
The work to take down the Ballast Office which once housed the Dublin Port and Docks Board, caused part of Westmoreland Street to be blocked off to traffic. The demolition work began in 1979 after planning permission was granted for redevelopment of the site to its owners, the Royal Liver Friendly Society.
The building was acquired by the Royal Liver from the Dublin Port and Docks Board. The new building will provide 40,5000 square feet of office space and 8,500 square feet of ground floor and basement retail space. The development also includes the buildings at 17 and 18 Westmoreland Street which were also acquired by the Royal Liver.
An RTÉ News report broadcast on 7 February 1980.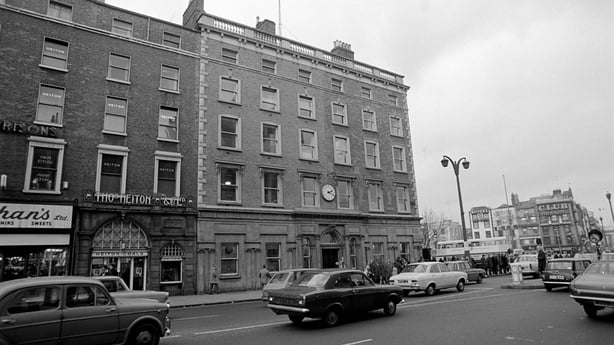 Ballast House pictured prior to demolition in 1972.