Footsbarn Travelling Theatre Company bring theatre in a circus tent to the Galway Arts Festival.
Footsbarn Theatre have now visited every country in Europe and they have plans to visit Australia next year.
The strolling players of the Footsbarn Travelling Theatre having spent some ten years in Cornwall left in 1981 to tour the world.
Much like a circus Footsbarn stage their production in a tent and have found great success with their particular brand of popular theatre which includes the work of Shakespeare.
Returning to the Galway Arts Festival, Hubert, a man of many tunes describes the company and then proceeds to play his accordion accompanied by dancers in full costume.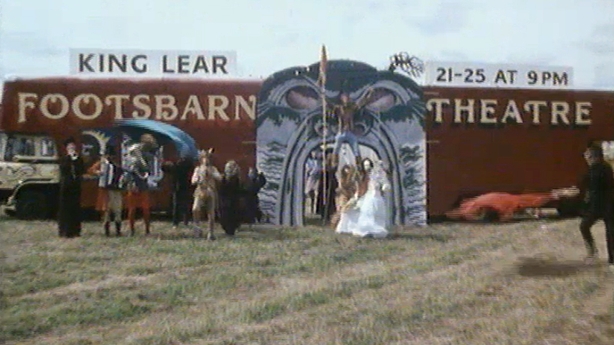 Footsbarn Travelling Theatre Company (1984)
Footsbarn Theatre are in Galway to perform King Lear by Frances Bacon and The Chinese Puzzle, a new comedy musical spectacular.
Having travelled from France to Galway, their next destination is Switzerland.
An RTÉ News report broadcast on 27 July 1984. The reporter is Padraig Ó Catháin.