American basketball professionals coaching and playing in Ireland are helping to grow the game.
The popularity of the game of basketball is on the rise in Ireland and that is partly due to the influx of American players taking the game to a whole new level.
It's just growing in popularity in Irish schools but it's a huge sport virtually everywhere else in the world.
Two such basketball players who have made the move to Ireland from the US are Ed Randolph and Ray Lettsome. Both stand at six foot five inches tall. Ed Randolph plays for UCD Marian in Dublin and Ray Lettsome plays for Garvey's Tralee. Both are also coaching in schools.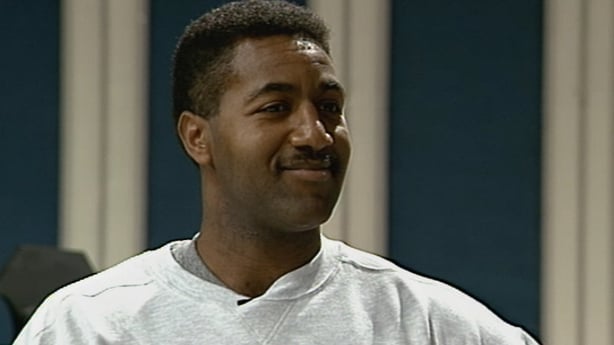 Ed Randolph (1992)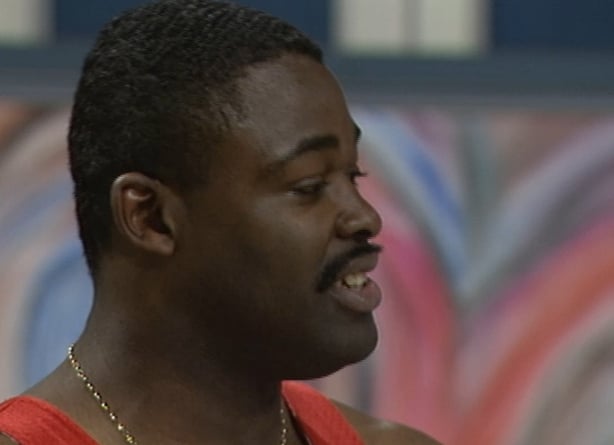 Ray Lettsome (1992)
Pat Kenny jokes with the pair about them being popular with Irish women. However, Ed is already spoken for as he is married to a Mayo woman and lives in Wicklow.
Next weekend, the highlight of the Irish basketball season, the ICS Building Society Cup, takes place in the Neptune Stadium in Cork. To mark the occasion the players go head to head in a basketball challenge for charity.
£25 per basket for the winning player.
Ed Randolph wins the challenge by 8 hoops to 7 in thirty seconds and donates the winnings to Marino Clinic in Bray.
This episode of Kenny Live was broadcast on 18 January 1992. The presenter is Pat Kenny.