Wexford celebrates a favourite summer fruit at the annual Strawberry Fair in Enniscorthy.
The seventeenth Strawberry Fair was officially opened by the Tánaiste Dick Spring. Speaking at the launch, he jokes about people's perceptions of smoked salmon socialists. Claiming not to be very fond of smoked salmon, he does admit to a weakness for the strawberry.
The Vincent Brownes of this world are going to start calling me a strawberries and cream socialist.
Anne Kelly was crowned the 1984 Strawberry Queen .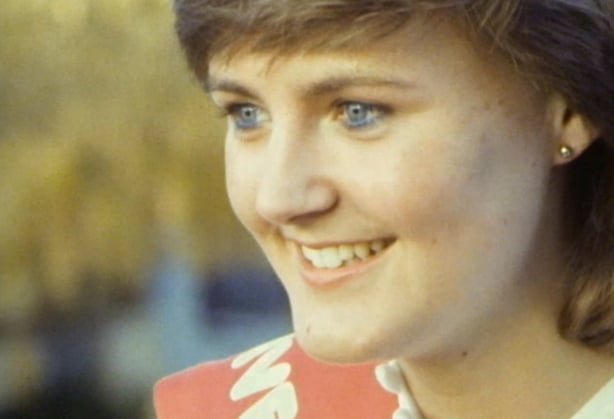 Anne Kelly, Enniscorthy Strawberry Queen (1984)
Strawberries and cream are selling at 35 pence a dish during the week long festival.
An RTÉ News report broadcast on 3 July 1984. The reporter is Alasdair Jackson.