Mike Burns goes to Enniscorthy in County Wexford to investigate claims that the town doesn't deserve industry.
The comments about Enniscorthy were made by Thomas Kelly, honorary secretary of the Industrial Development Society, and published in the 'Enniscorthy Guardian'.
Kelly defends his opinion, saying that the people aren't co-operating with his society. The town does however need industry - its population has fallen by two thousand to 5,500 over the course of a century because people have to emigrate for jobs. Businessman Louis Kerr agrees with him, while Father Tony Scallon, spiritual director of Saint Patrick's Boys' Club and Frank Barry, principal of the local technical school, both disagree.
This report for 'Newsbeat' was broadcast on 10 November 1964. The reporter is Mike Burns.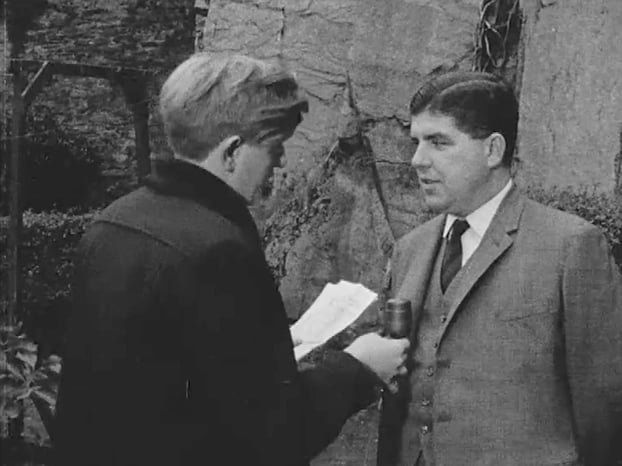 Mike Burns and Thomas Kelly (1964)