As demand for land in Ireland has grown so too have prices making it almost impossible for new and small farmers.
Land in Ireland, partly due to the price of food in the European Community, has increased in value a hundred times in a quarter of a century.
That acre you bought for thirty pounds in the middle fifties is now worth three thousand or so.
Twenty eight year old Mountmellick man Leo Dunne describes the challenges he has faced trying to buy land.
I find that the price of land is much too high and it is impossible to even lease land on a long term basis.
Even when you have worked your guts out, buying or leasing is not feasible for Seamus Boland from County Offaly. He has worked hard to build up his father's farm over years but this holding is small at just thirty acres. While he wants to expand his farm and herd size, he is finding it difficult to acquire any land. Seamus Boland is critical of the eleven one system and needs a long term leasing system to allow him to plan ahead for development.
The EEC set out to make Europe self-sufficient in food. With this objective in mind, the community created three categories of farm: Commercial farms; Development farms; and Transitional farms. In Ireland, 69% of farms are transitional, a category which the EEC deems to be too small and inefficient and calls them,
Farms with no future.
Competition for land has reached breaking point as 95% of farmers in Ireland want more land. The price of land is further being pushed up by urban development. Both the forestry commission and Bord na Mona are also looking for more land placing further pressure on prices. All of this demand results in land that is too expensive making a rational land policy unattainable.
The EEC has made efforts to make more land available by encouraging early retirement. However, it is estimated that only four hundred Irish farmers have accepted the scheme.
The latest interdepartmental report in Ireland proposes the establishment of a new land agency to limit farm size, prevent speculation, redistribute misused land, improve retirement schemes, and promote long term leasing. There are no proposals to interfere in the free market price of land so for now, the price of land remains beyond the means of those who need it most.
John Hickey, Assistant Chief Executive with the Agricultural Credit Corporation, expresses his concern over the escalating price of land.
They have now reached a proportion way above their economic value and it is practically impossible for the newcomer to break into farming without having a considerable amount of capital to help purchase the farm and equipment.
John Hickey describes the situation as nothing short of a national scandal to see so much good land lying idle and underutilised.
'Countdown to Europe' examines how the French tackled the price of land.
'Countdown to Europe: The Land's Too Dear' was broadcast on 9 May 1979. The reporter is John O'Donoghue.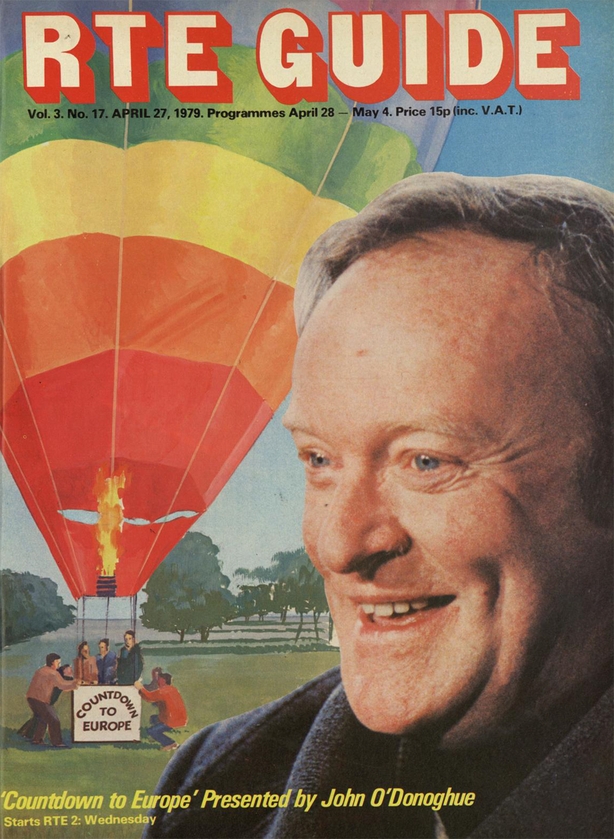 RTÉ Guide, 27 April 1979 - Countdown To Europe
'Countdown to Europe' was a series about the EEC and was made to mark the first elections to the European Parliament. The first episode was broadcast on 3 May 1979.