Travellers camped on the Long Mile Road in Walkinstown are removed from the site by Dublin Corporation workmen.
Since they were moved on from Ballyfermot, between 25 and 30 Traveller families have been living in caravans and tents on Dublin Corporation grounds at Long Mile Road in Walkinstown, Dublin.
The Travellers hoped to overturn the deadline issued by the Corporation for their removal from the site, and remain at the roadside encampment camp for at least another week.
However the deadline passed and Corporation workmen accompanied by Gardaí arrived at the site to begin the eviction. They were met by supporters of the Travellers carrying placards.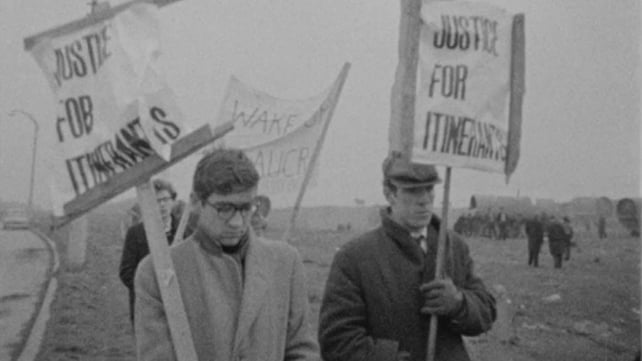 The Corporation workmen were prepared to use force should the Travellers refuse to leave the encampment, however this was not necessary as the travellers moved on without resistance.
The evicted Travellers set up an encampment on the Naas Road at Inchicore.
An RTÉ News report broadcast on 14 January 1964. The footage shown here is mute.