Something is wrong with a housing market where rising prices are making it impossible for young people to purchase homes.
Houses slip further and further from the grasp of potential buyers with mortgage interest rates at over fourteen per cent and house prices rising by approximately thirty three per cent in the last twelve months.
Housing experts outline the factors they believe are causing the rapid rise in prices and the difficulties facing potential buyers who are now giving up hope of ever owning their own homes.
There's now a general feeling that something has gone wrong in the housing market. Thousands of people can no longer afford to buy.
During the recession, housing prices were suppressed and building costs fell. In 1977, the Fianna Fáil government implemented policies, including the abolition of rates, to revitalise the building industry which fuelled an explosion in the price of new homes. However, mortgage availability has failed to keep up with the rising prices. The lack of control over the price of land on the market is now being exploited by some developers.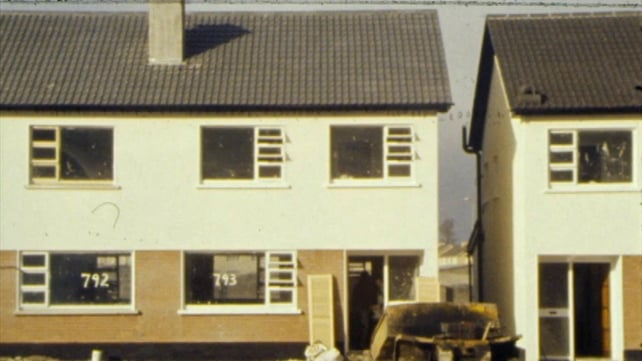 Housing (1978)
The faceless developers we have now presently, they're the ones who are really creaming off the top.
This episode of 'Frontline' was broadcast on 11 December 1978. The reporter is Forbes McFall.