Proposals for the development of Dublin's docklands include the demolition of the gasometer on Sir John Rogerson's Quay.
In 1990 when Dublin was the European Capital of Culture Bord Gáis decided that it could make better use of the land around the gasometer. Chief Executive Philip Cronin outlines how the decision to redevelop the land came about.
Bord Gáis in conjunction with utilising surplus property decided its contribution to Dublin as the cultural capital ought to undertake major rejuvenation of the site.
The development plan in conjunction with Dublin Corporation will transform the Grand Canal Docks effectively creating a new small town on the banks of the River Liffey.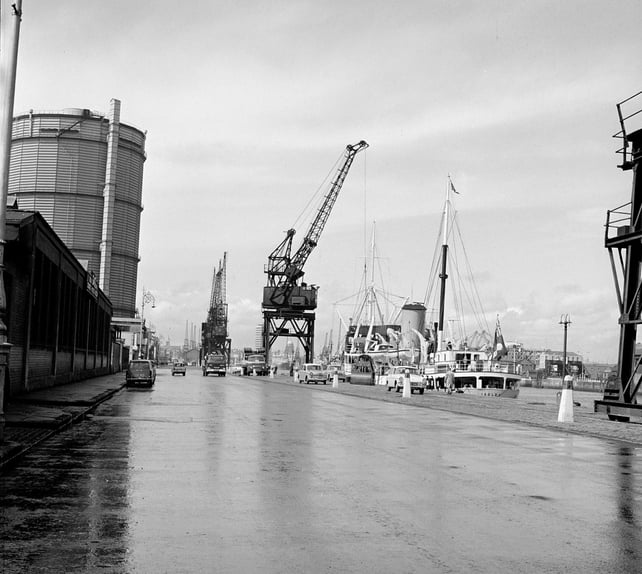 Gasometer on Sir John Rogerson's Quay, Dublin (1967)
Noel Carroll of Dublin Corporation is optimistic about the redevelopment.
We would see it more as a cosy community that's thriving on the banks of the Liffey.
Dominating the Dublin skyline since 1934, the gasometer was once the tallest building in the city.
Mick O'Donoghue of The Ferryman pub located next to the gasometer welcomes the development in an area which he feels needs investment.
An RTÉ News report broadcast on 28 October 1993. The reporter is Mark Little.