Jazz in a bank, a singing cashier and music for visitors arriving at Cork Airport as the city is set for a festival of swing, bop, boogie and ragtime.
Cork gets into the swing of things for the Guinness Jazz Festival, with thousands of visitors expected for a variety of musical acts performing at city locations.
There is not a corner of Cork city which won't have jazz music in it this weekend, it would seem. Jazz lovers are spoiled for choice, with performances in the Cork Opera House and at the Jazz Club. There's a jazz trail to follow around the city and suburban pubs, and music on the streets.
Every other available space is being utilised for the festival, from music in a bank, complete with Guinness on tap aid circulation, to a musical welcome at Cork Airport. Lord Mayor of Cork John Murray was there, and tells Tom MacSweeney about the festival's unique atmosphere,
It's electrifying for Friday, Saturday and Sunday.
Brian Brown from Guinness is pleased with the increase in artists for this weekend's programme, and acknowledges the boost it brings to Cork's economy,
American jazz clarinettist and saxophonist Bob Wilber, who will be performing this weekend, summed up what this weekend in Cork means to him,
I think jazz music celebrates the joy of living...that seems to me what this festival is all about.
Fellow jazz clarinettist Kenny Davern is also looking forward to the festival, which has grown into an international fixture on the jazz scene. He describes it as
One of the tops, most well known, and respected. Chaotic, but respected.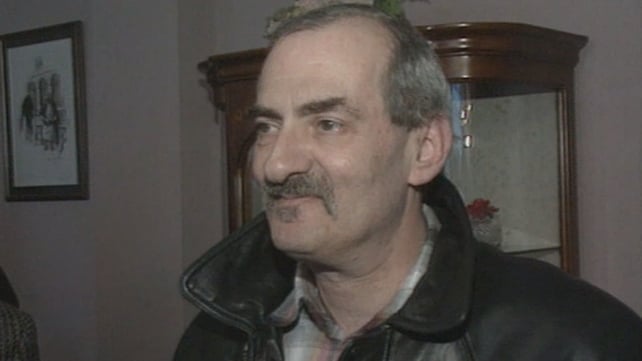 Kenny Davern, Cork Guinness Jazz Festival (1993)
An RTÉ News report broadcast on 22 October 1993. The reporter is Tom MacSweeney.