A tribute to the great jazz trumpet player and singer Louis Armstrong (1901-1971), also known as Satchmo.
As the all-star line-up play 'Sleepy Time Down South', Louis Armstrong's theme song, Peanunts Hucko introduces each of the musicians.
A gathering of some of the great American Jazzmen who played with Satchmo featuring Marty Napoleon on piano, Jack Lesberg on bass, Gus Johnson on drums, Roy Williams on trombone, Billy Butterfield on trumpet and of course Peanuts Hucko on Clarinet.
The band begins the show with a performance of 'Back Home in Indiana'.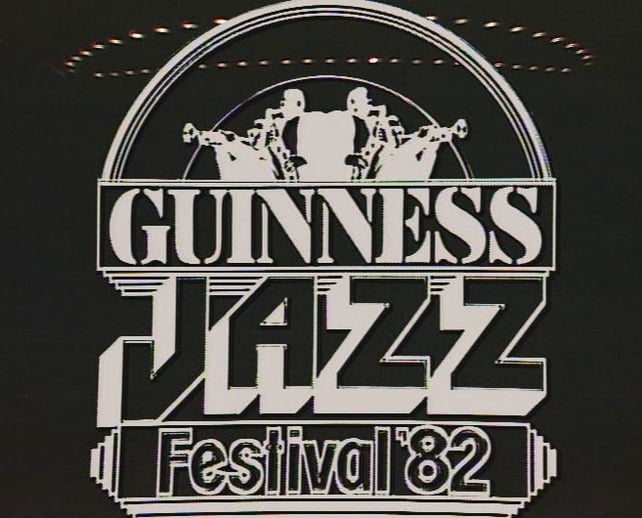 Guinness Jazz Festival 1982
'Guinness Jazz Festival' was a series of programmes featuring international jazz artists recorded at the Cork Opera House in October 1982. This episode was broadcast on 19 June 1983.
The 1982 Guinness Jazz Festival took place from 22 to 25 October with over a hundred concerts and sessions.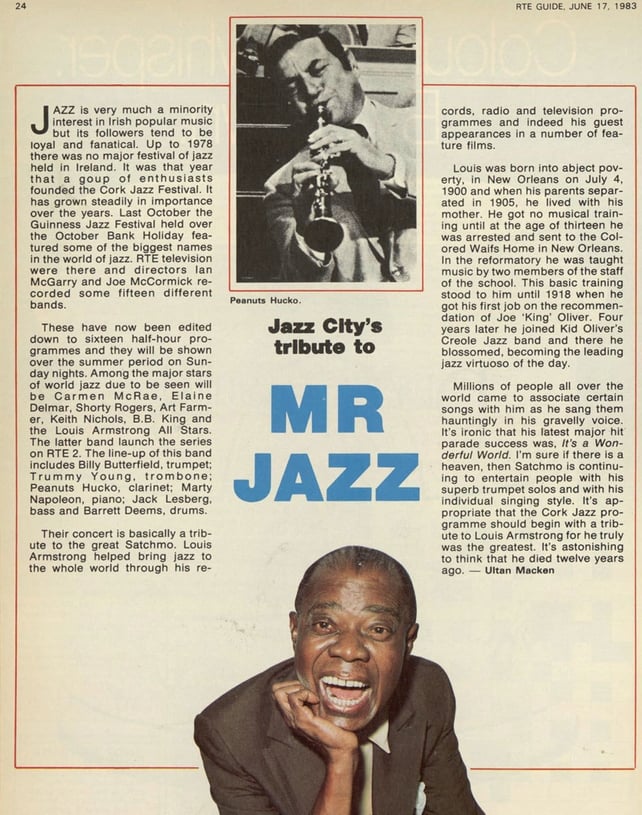 RTÉ Guide 17 June 1983