The home of former Taoiseach Charles Haughey Abbeville in Kinsealy has been sold.
Abbeville in Kinsealy in Dublin and the surrounding lands around have been bought by Manor Park Homes. Charles Haughey bought the Kinsealy Estate for £200,000 when he was Minister for Finance in 1969.
According to Mr Haughey, when giving evidence to the Moriarty Tribunal, Abbeville acted almost as a formal Taoiseach's residence hosting diplomats and as a location for a range of activities on behalf of the
country.
The Moriarty Tribunal also concerned itself with various financial deals in relation to Abbeville including a deal with property developer Patrick Gallagher who said he gave Mr Haughey £300,000 as a non-refundable deposit for land.
In 1989, Charles and Maureen Haughey transferred the bulk of the land to their four children.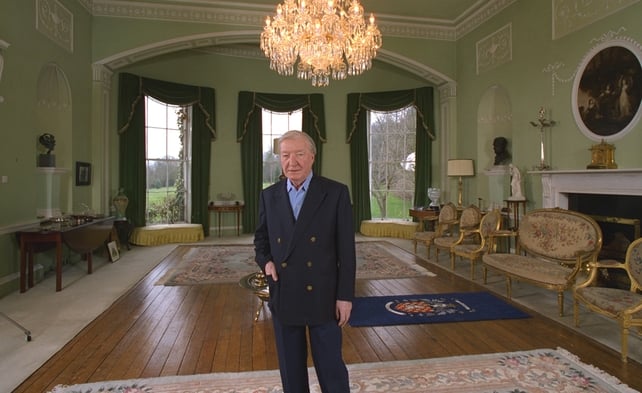 Charles Haughey Inside Abbeville (1996)
It is understood that Manor Park Homes, which is 52 per cent owned by businessman Joe Moran, bought Abbeville and the surrounding 235 acres for in excess of €30 million. It is believed that Charles Haughey will not be able to continue to live in the house until he dies. Charles Haughey still owns another home at
Inishvickillane on the Dingle Peninsula.
An RTÉ News report broadcast on 13 August 2003. The reporter is Annette O'Donnell.