Derek Davis meets Myrtle Allen owner of Ballymaloe House in Shangarry, Midleton, County Cork and talks to her about her restaurants in Shangarry and Paris.
It was only when Ivan and Mertyl Allen moved into Ballymaloe House that the place started to feature in the good food guides. Now Ballymaloe has an international reputation and Mertyl has expanded her empire with the opening of a restaurant in Paris. It is very much a family affair at Ballymaloe House as its five hundred acres are worked by Myrtle's close family and friends.
Myrtle explains how she became a cook.
I always loved to cook, I always had to cook as I'd a big family, I had lots of staff and farmhands and I just had to cook for them to feed them.
Having written a cookery column for the Irish Farmers Journal, Myrtle subsequently worked at a small restaurant to get to know the business.
Myrtle is a self-taught cook with no formal training and claims,
I do certain things quite differently to the way they're meant to be done.
For Myrtle, the success of Ballymaloe is visible in the number of return visitors, some of whom have been returning to the hotel and restaurant for thirty years.
Myrtle is very hands on at Ballymaloe and manages everything from bookings to ordering the food. Most of the produce served at Ballymaloe is actually grown on the estate with fish and meat bought in locally. Derek Davis describes her as a "Culinary Nationalist" when it comes to using Irish produce to which she responds,
I just know how to handle my own materials like an artist knows about his paints and his papers. And I'm a cook and I know about my ingredients.
Myrtle puts the success of Ballymaloe down to hard work and dedication.
This episode of 'Davis at Large' was broadcast on 11 January 1985. The presenter is Derek Davis.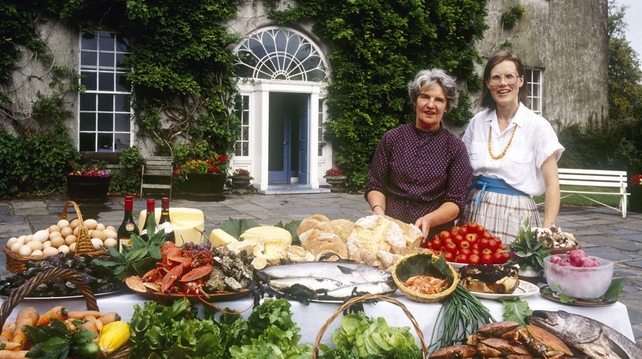 Myrtle and Darina Allen outside Ballymaloe House, circa 1980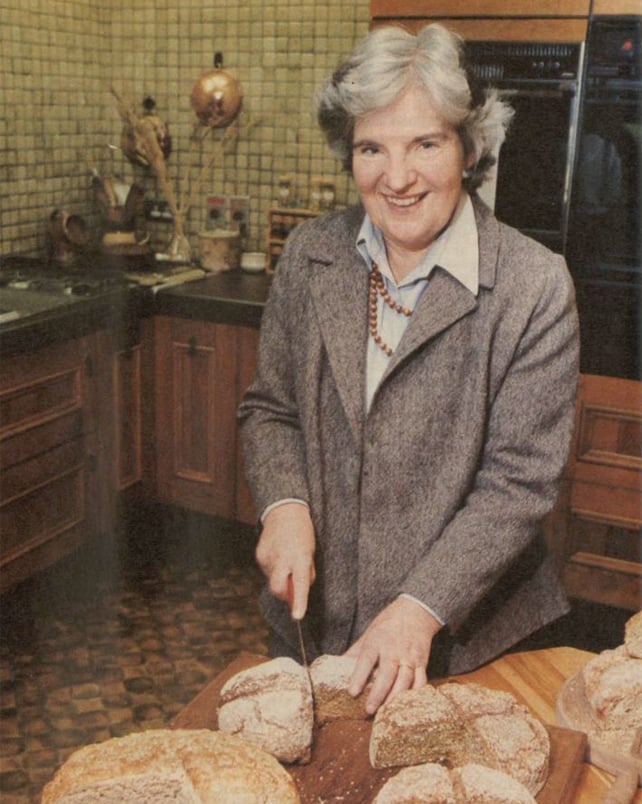 Myrtle Allen pictured in the RTÉ Guide, 7 February 1986