Shay Healy reports from Ringsend, locally known as 'Raytown' on the back of the fishing tradition of the area.
Nationally, Ringsend is probably best associated with the site of the Electricity Supply Board's (ESB) generating station at Poolbeg. Before it was Poolbeg, the ESB station was known as The Pigeon House.
The Pigeon House was named after a man called John Pidgeon, who was the caretaker and watchman when the Great South Wall was being built along the south shore of the River Liffey.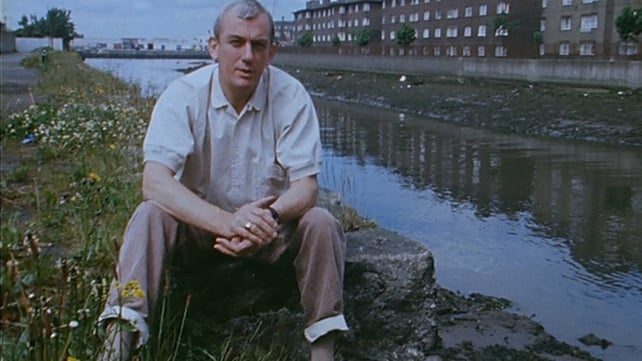 Shay Healy in Ringsend (1988)
Ringsend gets its name from the Gaelic 'Rinn-Ann'. Shay Healy meets up with Ringsend local and expert on the area "Lyrics" Murphy, who provides a history of the area, the fishing tradition and the strong sense of community.
Ringsend was traditionally a Protestant town whose residents were referred to as the English people, in comparison to Irishtown which was a ghetto for the Irish Catholics. According to Lyrics, the Protestants moved out of Ringsend for Sandymount when they prospered. Lyrics also describes some of the many characters that lived around Ringsend and their unusual nicknames including "Shave the Corpse", "One More Bucket", and "Salty Feet".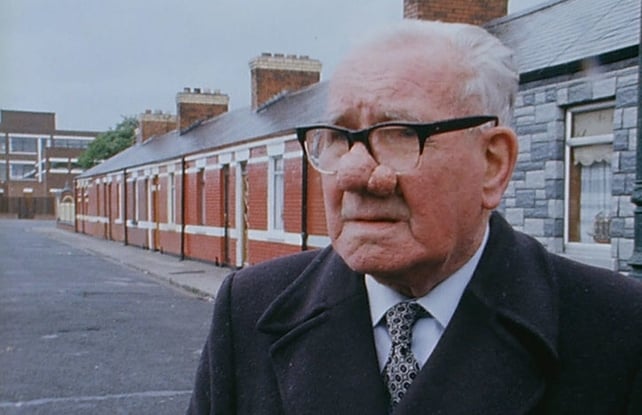 Lyrics Murphy
The most endearing feature of Ringsend for Lyrics is the sea.
It gives you a long vision, more so than the inner-city people.
'The Dublin Village: Ringsend' was broadcast on 17 June 1988. The reporter is Shay Healy.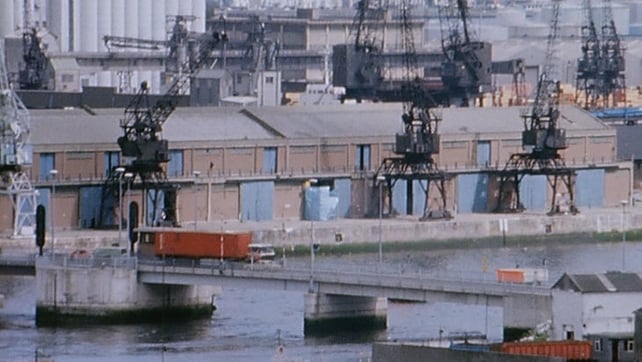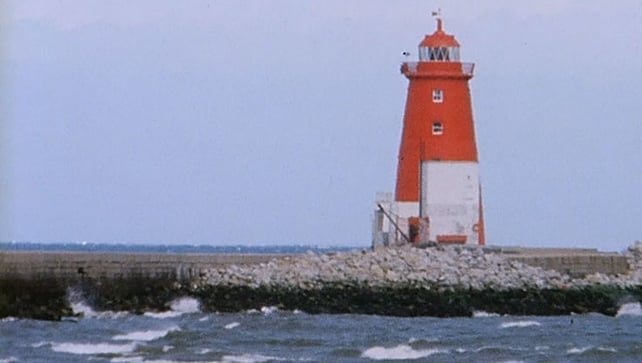 Ringsend