Art dealer, connoisseur, collector and founder of Dublin's Modern Art Gallery Sir Hugh Lane.
'Folio' provides a profile of Hugh Lane's life and examines the dispute over his bequest, 'The Lane Collection'.
A private, enigmatic man, whose premature death on the Lusitania sparked off a legal battle which has raged for the last sixty-odd years.
RTÉ Guide, 27 January 1978, p.13
Hugh Lane was born in 1875 at Ballybrack House in Douglas, County Cork, and died not quite forty years later on board the Lusitania. His father was a rector, the Rev John Lane, and his mother Adelaide a sister of Lady Gregory. Soon after his birth, the family moved to Cornwall. From an early age, he immersed himself in the world of art. He went on to work in galleries and travelled the world studying pictures wherever he went. In his early twenties, he became an art dealer.
The discrete network of London dealers in the 1890s was a world in which he thrived. It was said of Lane in those days that he could make a tidy sum simply by borrowing a painting from one gallery, walking down Bond Street into another where he would sell the painting not only at a profit to himself but to the first dealer as well.
In 1900, he returned to Ireland on a visit and became enthusiastic about opening a new gallery in Dublin. He commissioned Jack B Yeats and William Orpen to create a series of portraits. He also staged exhibitions of old masters of modern art to raise money for the Royal Hibernian Academy.
He dreamt of a gallery of modern art in Dublin.
To achieve his ultimate goal of establishing a gallery of modern art in Dublin, he gathered around him public-spirited men including WB Yeats, Tom Bodkin, Dermot O'Brien, George Russell, Alderman Tom Kelly, and Richard Cawfield Orpen.
In search of further inspiration for a Dublin Gallery, in 1905 Lane travelled to Paris, a mecca for modern art. There, he discovered the Impressionists for the first time and acquired a collection of pictures including works by Édouard Manet, Berthe Morisot, and Pierre-Auguste Renoir, which all went on to form part of the Lane Collection.
Hugh Lane then travelled to Madrid in search of further acquisitions including sculptures by Aristide Maillol and Auguste Rodin. Inspired by his travels, Lane now had a vision for his gallery for Dublin. Returning to Dublin, he mounted the works he had acquired in an exhibition in the National Museum.
In 1907 Clonmel House at 17 Harcourt Street was acquired by Dublin Corporation as a city art gallery where the works given by Lane would be housed with Lane as its Director.
This episode of 'Folio' was broadcast on 31 January 1978. The programme was produced and directed by Deirdre Friel.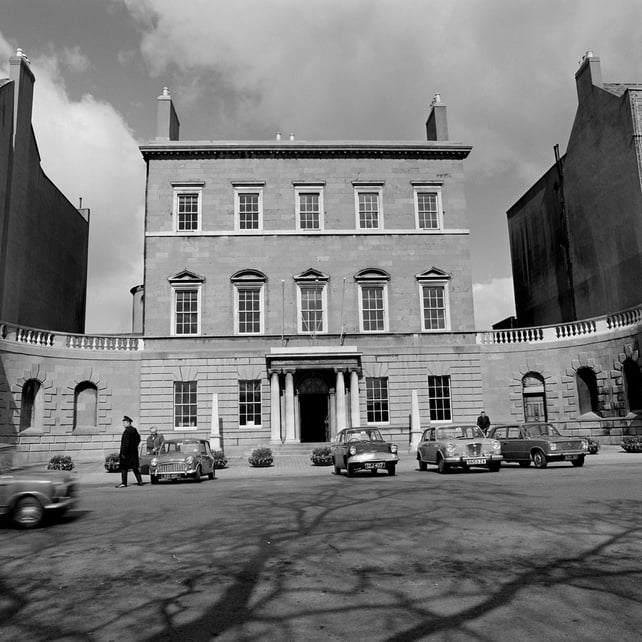 Hugh Lane Gallery, Charlemont House on Dublin's Parnell Square, 1972.