The numbers of young among the homeless in Dublin is growing and the charity Focus Point is trying to address the problem.
'Evening Extra' reports on the growing problem of homelessness among young people and the work that Focus Point is doing to try to help them.
For some kids, a few thin sheets of timber and a couple of wet blankets are the only protection against wind and rain.
Vincent Hall speaks to Sister Stanislaus Kennedy (Sister Stan), founder of Focus Point, about the growing number of young homeless people on the streets of Dublin. A recent report by the Health Board indicated that within a period of three months, there were almost four hundred people under the age of eighteen sleeping rough on the streets. Over the past year, Focus Point has been in contact with over three hundred of these young rough sleepers. According to Sister Stan,
It's a very, very serious problem.
Homelessness is usually due to to some kind of family disruption. Sister Stan points out that while there are good services available for small children, there has been no provision made for older children.
When a child becomes homeless at the age of ten, there is virtually no place that will take them.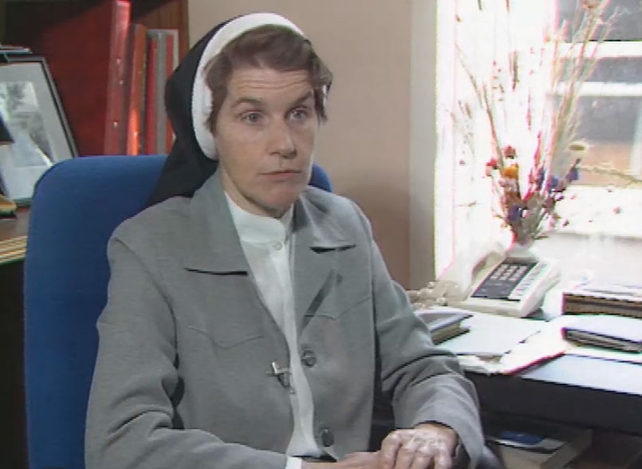 Sister Stan (1987)
This cohort of young homeless people become dependent on a small number of homeless groups who provide hostels, but in general, they find themselves on the streets.
Vincent Hall also speaks to some young people who have experienced homelessness to find out more about what it's like living on the streets.
Situated in Temple Bar, Focus Point was set in 1983 to tackle the growing problem of homelessness. The centre is run by both volunteers and professionals who provide information and assistance to those with no place else to turn and are looking for a bed for the night.
This episode of 'Evening Extra' was broadcast on 19 October 1987. The reporter is Vincent Wall.