Several thousand British troops enter the former no-go area of 'Free Derry', which includes the Bogside and Creggan neighbourhoods.
RTÉ reporter Kevin Healy reports from 'Free Derry' corner on the movement of British Troops into the Bogside in the early hours of 31 July 1972.
Since four o'clock this morning, the sign on the wall here behind me has been made redundant. This is no longer Free Derry.
Throughout the day, the British Army has been stopping and searching pedestrians and cars.
At the time, there was no physical retaliation to the incursion by the residents but according to Kevin Healy,
The presence here of the British army is deeply resented.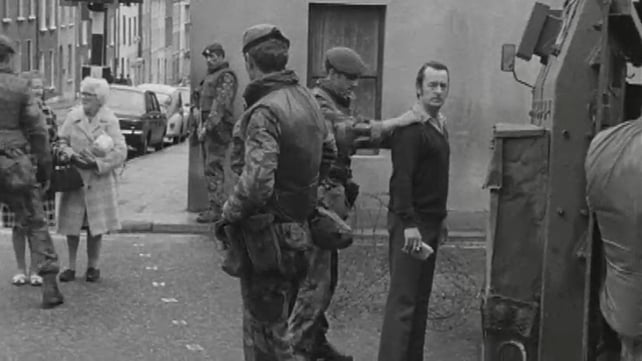 British Army checkpoint in Derry (1972)
Many locals feared that this was just the starting point of the British Army's plans for the former no-go areas here and that a second phase would involve searches of homes in the area, not just for guns and ammunition, but for men on the wanted list.
Meanwhile, outside Derry city, the border was completely sealed off to all cars, and many people were caught on the wrong side of the border.
At an army checkpoint in Derry city civilians were being stopped by British soldiers searching for arms. Soldiers can be seen taking up positions while their colleagues enter a building in the Bogside.
Captain Mike Bond talks to RTÉ News overlooking the Creggan Road, Bogside and Brandywell areas, and describes the previous night's operation by the British Army.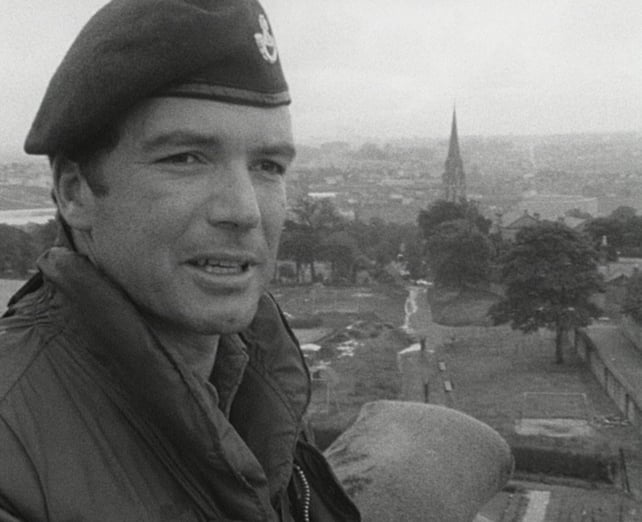 Captain Mike Bond
An RTÉ News report broadcast on 31 July 1972. The reporter is Kevin Healy.