A new edition of Century Ireland is out on 12 April with all the news from 100 years ago.
The main stories include:
Coldest Irish April for 36 years
12 April 1917
There has never been as cold a spring in Ireland since records began, according to a British meteorologist, Dr. Mill. Ireland is currently in the midst of a brutal spell of April weather. Frost is playing havoc with crops, snowfalls around Dublin are heavy and frequent. Sheep have perished and, in Ulster, a girl living 5 miles from Strabane was said to have become 'insane' after she lost her way in a blizzard and wandered in the fields all night.
New British offensive delivers gains
12 April 1917
The British army has made sweeping gains in the second battle of Arras.
The village of Monchy near the City of Arras has been captured and this is considered an important strategic gain. It is thought that German soldiers had orders to defend these key positions 'at all costs', but their efforts have proved in vain. Thousands of German soldiers are reported to have died in the fighting as the Allies advance towards their targets.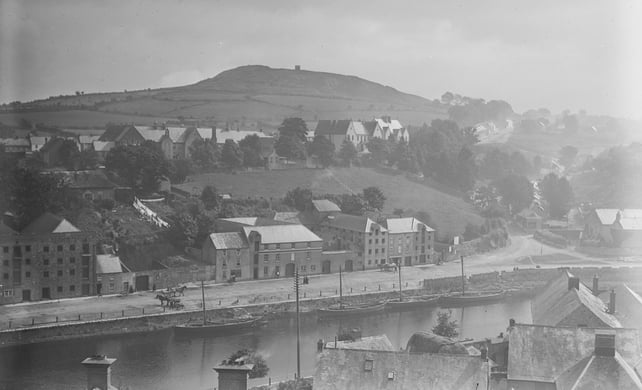 Vinegar Hill
Republican flags fly from Vinegar Hill
13 April 1917
Three Republican flags were displayed this week around the town of Enniscorthy, which had risen in rebellion at Easter in 1916. One of the flags was placed on Vinegar Hill and bears the message 'The Republic Still Lives'. The flags were removed by police on the day they were erected.
60,000 Germans arrested in US since declaration of war
16 April 1917
Over 60,000 Germans have been arrested in the United States since the declaration of war on Germany. These men are accused of spying and other offences. German sympathisers are also accused of being responsible for two explosions in munitions factories in Philadelphia, which have killed 200 people, mostly women.
'Better treatment' of Countess Markievicz demanded
19 April 1917
A meeting of the Blackrock Urban Council discussed a circular which has been sent demanding better treatment for Countess Markievicz. The chairman of the council, JP McCabe said that, while not approving of the policy or the attitude with which she was identified in the Rising, she should receive the same privileges as the other Irish prisoners.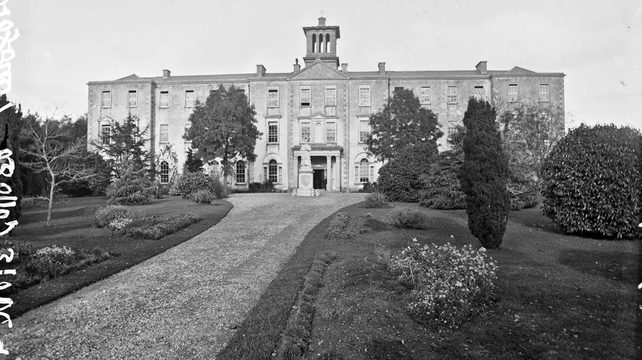 St Mels Cathedral
Clergy support Irish Parliamentary Party candidates in South Longford by-election
21 April 1917
At a meeting of the clergy of Longford in St Mel's College, the decision was taken to support Joseph M Flood, BL, as a candidate in the forthcoming South Longford by-election.
Masses and prohibitions mark Rising anniversary
23 April 1917
The head of the British army in Ireland, Lt Gen Sir Bryan Mahon has issued a proclamation prohibiting, until 13 May, the 'holding of any public meeting or procession within the police district of Dublin in the belief that such assemblages will 'give rise to grave disorder, and will thereby cause undue demands to be made upon the police or military forces.
For more from Century Ireland visit www.rte.ie/centuryireland