Edition 94 of Century Ireland is out on 15 February 2017 with all the news from 100 years ago.
The main stories include:
Renewed Arrests of Republicans in Ireland
Midnight raids by police across Ireland have led to the arrest and imprisonment of 28 men under the Defence of the Realm Act.

Blistering Attack on Irish Parliamentary Party
'They have defied the voice of the people'
The Irish Independent has launched a blistering attack on the Irish Party in a significant change in its editorial line.

Will America join the World War?
There are contradictory reports from America regarding the intentions of America in respect of the Great War.

Irish Bishops Warn of Food Shortages
Ireland's Catholic bishops have warned again of the acute food shortages that are striking the county.

Low Pay for Irish Women at 'Shocking' Level
The pay awarded to Irish women remains at a shockingly low level.

Mayo Man Arrested for Singing Rebel Songs
John McNally, a native of Claremorris but working as a shop assistant at Ballyhaunis, was charged at Ballinlough Petty Sessions by the Crown under the Defence of the Realm Act with singing 'Easter Week' at a concert at Ballinlough.

Reports of Armenian Massacre
Arthur Balfour has relayed further accounts of the reported sufferings of Armenians within the Ottoman Empire.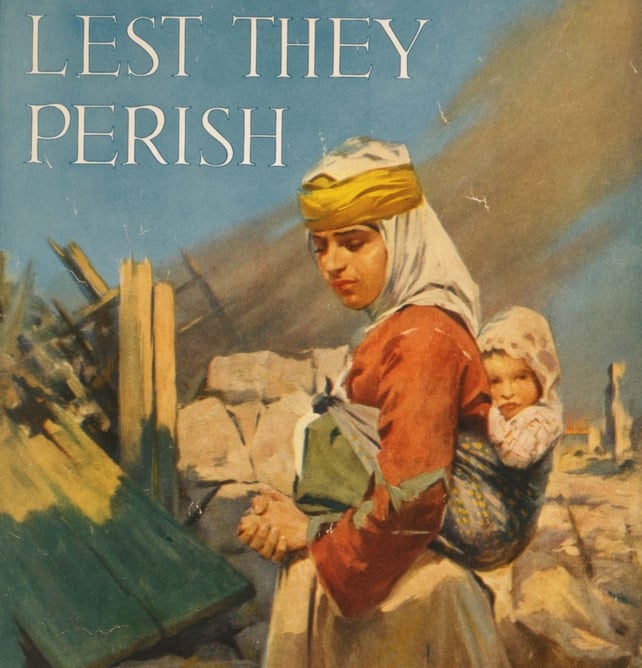 Armenian Committee Poster
Temperance Meeting Highlights Drunkenness Amongst Women
A meeting of Temperance campaigners in Dublin yesterday highlighted the growing prevalence of female drunkenness in the city.
For more from Century Ireland visit www.rte.ie/centuryireland