Edition 88 of Century Ireland is out on 23 November 2016 with all the news from 100 years ago.
The main stories include:
British Prime Minister Herbert Asquith Resigns
The latest incident in the political crisis which has been bubbling in Westminster.

Germans Recall Somme 'Bloodbath'
Disclosed in a report from Mr Philip Gibbs, the Special Correspondent of the Daily Chronicle newspaper.

Austrian Emperor Franz Josef Dies
Josef was a brother of Archduke Franz Ferdinand, who was assassinated at Sarajevo in 1914.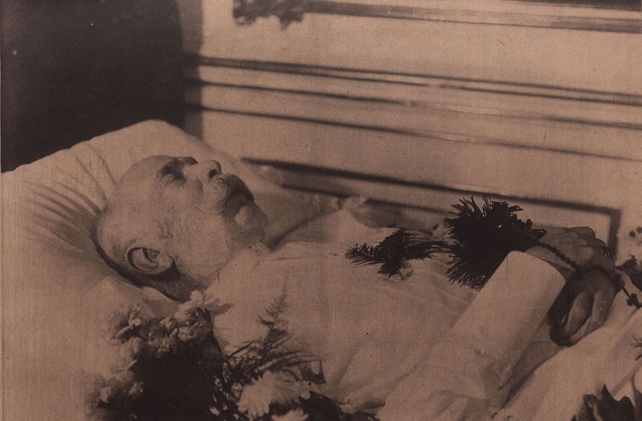 Franz Josef Lies in State

'Peace can only come through liberty'
Newly re-elected President of the United States, Woodrow Wilson.

New Zealand Prime Minister Awarded 'Freedom of Derry City'
Prime Minister WF Massey is welcomed in Derry.

Dillon Calls For Release Of Frongoch Prisoners
John Dillon, the Irish Parliamentary Party MP, has repeated his plea that all the prisoners at Frongoch Internment Camp should be released immediately.

Irish Parliamentary Party Will Not Join Coalition Government
Party leader John Redmond announces that it will have no role in the new government.

Irish Secondary Schools Should Establish Own Battalions
The principal of St Andrews School in Dublin Mr A.S.M. Imrie has said that Irish secondary schools should establish their own battalion.

Warning To Motorcar Owners
Motorists in Dublin have been warned to be aware of gangs of youths stealing clocks from motorcars when they leave their vehicles unattended.
For more from Century Ireland visit www.rte.ie/centuryireland