Edition 93 of Century Ireland is out on 1 February 2017 with all the news from 100 years ago.
The main stories include:
Another Torpedo Attack on American Shipping: 5 February 1917
A huge wave of patriotism is reported to be sweeping the United State of America. Expressions of loyalty to the flag and of determination to protect American interests are being made by public bodies and private individuals all across America. The news that 43 people have been killed in a torpedo attack on the 'California' - an Anchor line steamer from New York has particularly inflamed American opinion.
Court reveals plot to murder British Prime Minister: 7 February 1917
A court in the English city of Derby has heard of a plot to poison the Prime Minister David Lloyd George and Arthur Henderson, the leader of the Labour Party.
Dublin Tram Company Boosts Profits Despite Rebellion: 7 February 1917
Dublin trams recorded huge profits across 1916. The chairman of the Dublin United Tramways Company, William Martin Murphy, said that the company had suffered 'heavy loss' in traffic as a result of the destruction caused by the rebellion at Easter, but had staged a 'wonderful recovery' and ended the year with record receipts.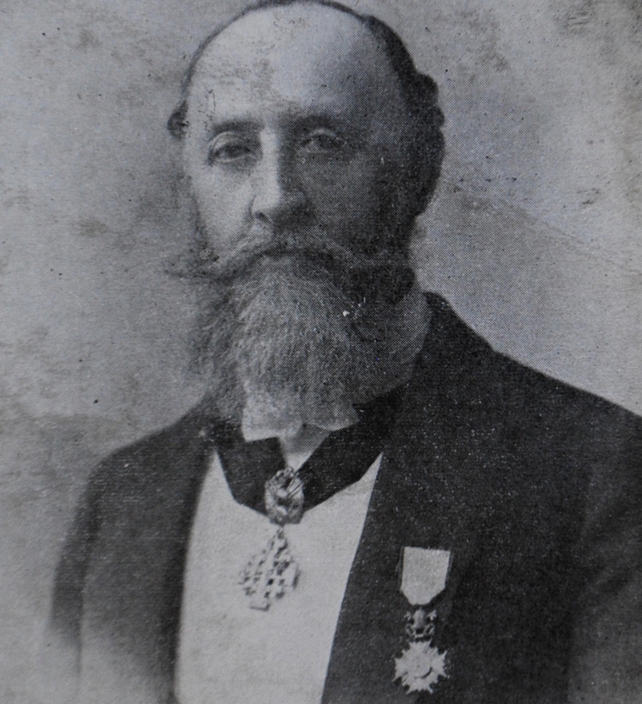 Count George Noble Plunkett
Irish Parliamentary Party Routed in North Roscommon By-election: 8 February 1917
The Irish Parliamentary Party has been dealt a huge blow as Count George Noble Plunkett as swept to victory in the North Roscommon by-election.
Initial reports say that Count Plunkett has won more than 5,000 of the 8,000 votes cast in North Roscommon.
Irish Publishers Hit by Paper Shortage: 10 February 1917
Dublin publishing houses have continued to operate through the war, even though only 50% of the 1914 supply of paper is allowed. This 50% mark is considered the 'breaking point limit' for the publishing trade.
Dependents of Rebellion Victims to be Compensated: 13 February 1917
Nearly £16,000 is to be paid out to dependents of victims of the 1916 Rising. The (mostly) women and children affected have been engaged, through solicitors, in attempting to secure compensation for their personal losses during the Rising, and the government has decided now that the pay-outs will be calculated based on the wage-earners previous income and personal injuries.
Is Ireland under Martial Law?: 14 February 1917
Does Martial law operate in Ireland or not?
John Dillon's simple question to Henry Duke, the Chief Secretary of Ireland remains unanswered.
Mr. Dillon asked on what grounds Martial Law was being maintained in Ireland.
A proclamation announcing Martial Law for Ireland was introduced in 1916 and has not been revoked.
For more from Century Ireland visit www.rte.ie/centuryireland