One of the original Hill of Howth Number Nine trams has been fully restored by a team of four volunteers.
The restoration work was carried out at at the National Transport Museum of Ireland at the Howth Castle Estate in Dublin. The Hill of Howth tram began running in 1902 and continued until the service was closed down in 1959. Following a 12 year restoration programme funded by the motor insurance company PMPA, the tram is finally back on the rails again.
Leader of the tram restoration team James Kilroy explains the tram's state of disrepair was mainly due to
Weathering, vandalism and souvenir hunters.
The restoration process included replacing the tram's vestibules and windows and rebuilding the entire upper deck. Replacement motors were brought in from Holland and controllers from Denmark.
Now with permission of Captain Christopher Gaisford-St Lawrence, the owner of Howth Castle, the National Transport Museum of Ireland plans to run the restored tram around the Estate.
Former Howth Junction driver Tom Redmond is delighted to see the tram back in action.
I'm looking forward, hopefully, in my latter years that I'll be a driver again in Howth Castle.
Former Sutton driver, Dick McGlue also approves of the restoration work.
I was very fond of the trams and I think it was a crying shame they went off.
An RTÉ News report broadcast on 13 March 1992. The reporter is Kevin McDonald.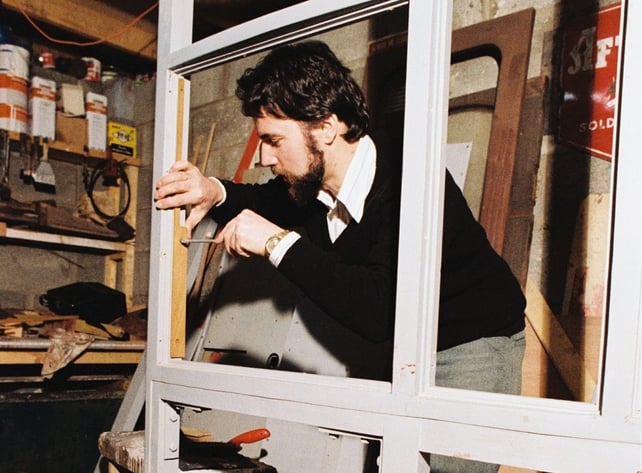 James Kilroy working on the Hill of Howth Tramcar No 9 restoration in 1981.