The island of Inis Meáin is three miles long and two miles wide and is situated in the middle of the Aran Islands in Galway Bay.
In this special programme Pádraig Ó Catháin looks at life on the island for its 300 or so inhabitants, and the changes that have come about in the last few years. Some of these changes include easier access to the island via a small aircraft and a motor boat called 'An Cailín Baire'.
Industrialisation has also arrived on the island in the form a local cooperative and a knitting factory providing a much needed alternative to the traditional agricultural employment for those wishing to stay on the island.
'Fáilte: Life on Inis Meáin' was broadcast on 5 January 1982.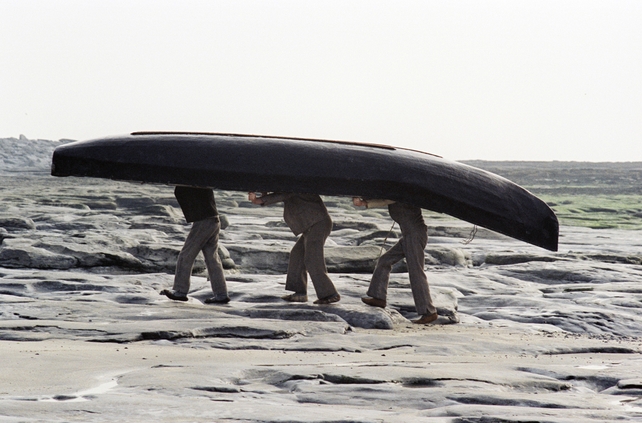 Carrying a Currach on Inis Meáin (1988)